Leadership Programs
When women lead, we all win
Ordinary women have played an extraordinary role in the history of our country and community. At The Oasis Center, we honor incredible acts of courage and determination by local women and girls.
The Trailblazer Project celebrates the contributions of local sheroes who have shattered glass ceilings and broken through barriers. The diverse group of Trailblazers have made a positive impact on our community and continue to pave the way for other women and girls to follow.
You are invited to nominate local women and girls in your community for recognition. Honorees are recognized during the Women's History Month Community Luncheon in March of each year. Award categories include the Trailblazer Award, Unsung Shero Award, and Girls Can Do Anything! Award.
Join us for the Women's History Month Luncheon on 

Friday, March 23, 11:30am-1:00pm.
Celebrate local women's history and meet the 2018 Trailblazers!
Tickets go on sale 

February 2nd
The Trailblazers In School's project
is a fun 45-minute interactive presentation that introduces children to the stories of local women who have broken barriers, shattered glass ceilings, and changed history.
The curriculum is based on Sunshine State Standards for Social Studies, presentations are facilitated for 2nd – 5th graders by trained volunteers and team members and focus on local women's history. The program is available to your students FREE of charge.
Presentations are held each Spring.
If you are a parent of an elementary age child, please help us bring local women's history into the classroom by making an introduction to your child's teacher.
Please help us spread the word!
For more details please call the Oasis Center at
850-222-2747
Women's History Month began as a grassroots effort led by women who observed that there was a lack of education in schools about the contributions of women in history. In response to this invisibility of women's accomplishments in the history books, women organized locally and regionally to fill the gap by providing presentations in schools and organizing community programs to raise awareness. According to the National Women's History Project, the formal recognition of women's historic achievements on a national level began in 1980 when President Carter proclaimed the week of March 8th as National Women's History Week. In 1987, this celebration was expanded by Congressional Resolution to an entire month and became National Women's History Month. Locally, the City and County Commissions have consistently proclaimed March as Women's History Month every year since 2009. On March 8th, International Women's Day is celebrated in many countries across the globe each year.To learn more or for great resources to celebrate National Women's History Month, please visit the National Women's History Project.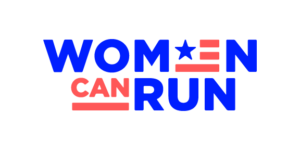 Women Can Run! Is a nonpartisan program which encourages and trains women to run for public office. If you are a woman who is considering throwing your hat in the ring now, or in the future, this conference is for you!
The 2017 conference was held in downtown Tallahassee, 1-3 Septemeber, 2017.
The conference had two tracks with breakout sessions tailored to meet the individual needs of the participants:
I'm Ready to Run, Now What? for women planning to run for office in the immediate future
I'm Not Ready to Run Yet, But… for women who want to learn more about positioning themselves for public leadership in the more distant future
We had incredible speakers, interactive training, and inspiring examples of women in office coming, we can't wait to see you at the next Women Can Run! Conference! Head over to the website for more details.
Find more information on the Women Can Run! website WomenCanRun.org
A huge shout out to this year's sponsors!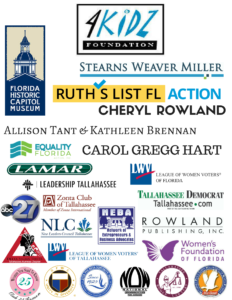 Girls for Change is a 10-13 weeks group designed to facilitate connections between girls, foster a commitment to social justice topics, and develop skills to affect social change. Throughout the program, girls will learn about how systems of oppression affects them, their peers, and people in their communities. Together, they will learn the skills needed to create social change, which will culminate in the development of an individual social change project that they might want to implement upon completion of the program.
For the first 8-10 weeks, the group will focus on exploring topics such as sexism, racism, and heterosexism, as well as developing activism skills. The last 2-3 weeks will be dedicated to the development of their social change, action-oriented project. The ideas for the projects will emerge from each individual and be developed as a group. Hosting a public-service announcement about bullying? Write/perform a play about the impact of gender stereotypes? Holding a poetry slam? The possibilities are endless!
Each week you can expect the group to start and end on time. A snack will be provided, and a trained Oasis staff member will facilitate each group. Schedule and topic changes may occur based on the group dynamics.
To learn more, contact Liovani by email or call 850-222-2747.
Our campers are encouraged to dream big and embrace themselves and their strengths by breaking down barriers that divide girls, such as socioeconomic status, race, body image, family structure, etc. Through fun experiences and interactions, The Oasis Center encourages leadership development, community service, teamwork, decision-making skills, and good communication, while promoting self-esteem and healthy living. The camp is designed for girls ages five to fifteen, and tuition is based on a sliding scale with scholarships available based on need.
Check out some of the fun things the girls did this year on our Facebook page
Stay tuned for details about next year's Girls Can Do Anything! Summer Camp! Join our email list by sending a request to admin@theoasiscenter.net.
We can't thank this year's sponsors enough for supporting our campers!