Girls Can Do Anything! Camp
Girls Can Do Anything! Camp is designed to help girls 5-13 learn their strengths and build friendships while getting to do some really cool stuff. We meet extraordinary women in history and in our community, then we grow big visions of who we are and what we can do. Fun, diverse experiences encourage leadership, empathy, and self-confidence.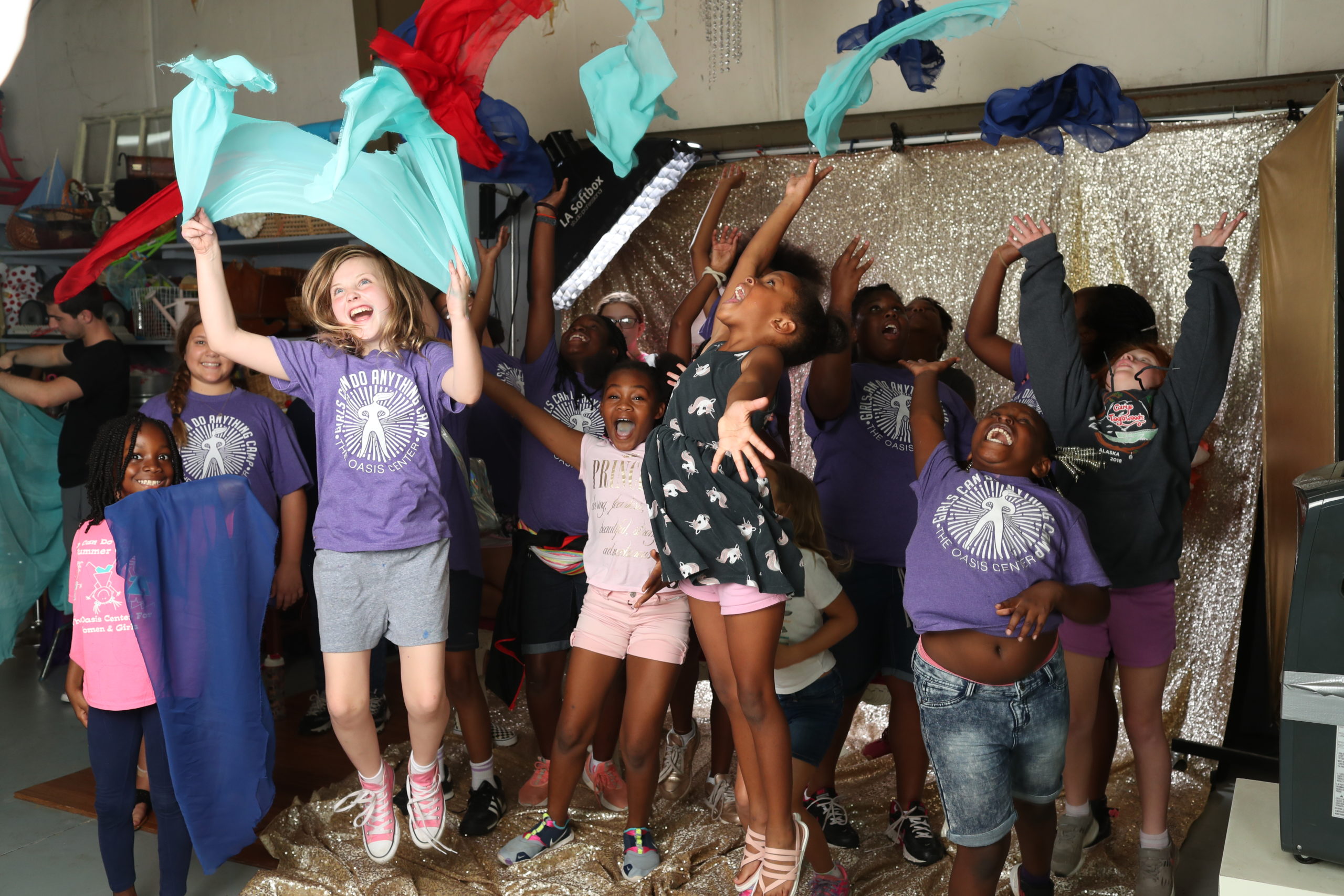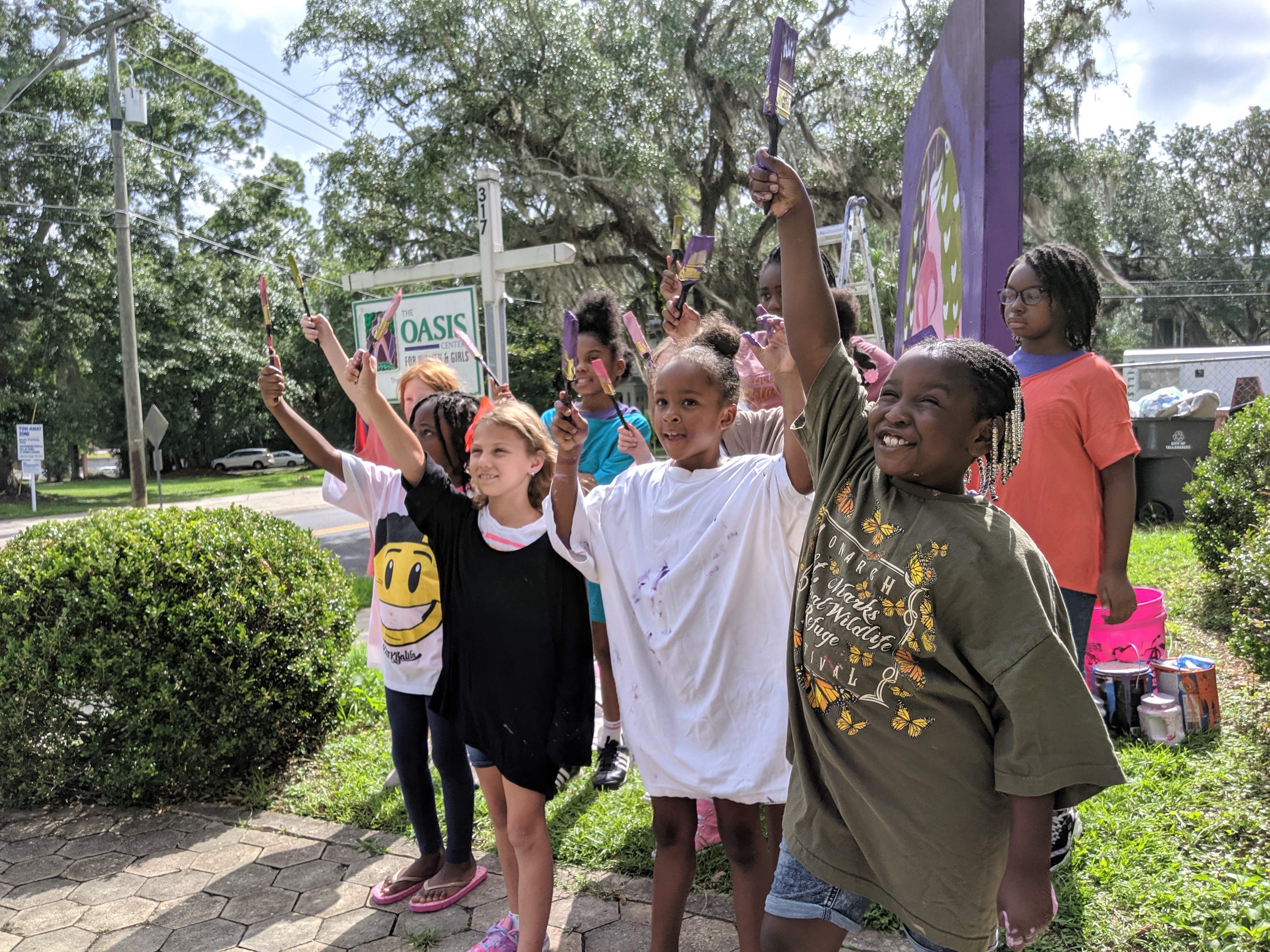 GCDA Summer Camp General Info
Weekly rate $225 includes all field trips, two snacks daily, and camp t-shirt. Limited need-based discounts available. Camper to staff ratio is 5:1. There are 27 spots available weekly. Call (850) 222-2747 or email admin@theoasiscenter.net for more information. 
Girls Can Do Anything! Weekly Themes
Week 1: Adventures of a Girl (June 01-05)
Are you a daring explorer? Or do you need a safe and support place to venture out of your shell? Adventures of a Girl is where we try new things – hiking, rock climbing, canoeing and more.
Week 2: Science Rocks! (June 08-12)
What kind of scientist do you want to be? Let's try them all! Er, a lot of them. Dig up rocks or extract DNA, predict the weather or start a chemical reaction. There's so much to try! Let's start now!
Week 3: Girls to the Rescue (June 15-19)
Do you want to be a doctor, nurse, or EMT? A firefighter or detective? Rescue wild animals or save the environment? Girls to the Rescue week was made for you. Big fun and swimming too.
Week 4: I Heart Art (June 22-26)
Are you an artist? Musician? Free spirit? Create, mess up, and find the fun in making art for everyone. By week's end, we'll have a show. We'll raise money for charity and give them the dough!
Week 5: Girls Can Build Anything! (July 6-10)
Do you love to build things or take them apart to see how they work? Figure out fun puzzles, build a bridge or build a car. What can you make from a mind without limits? Also, let's go swimming.
Week 6: Girls Can Change the World (July 13-17)
We believe in you. And we think the things you want to do are super cool. Whether your passion is animals, people, or the planet, we'll show you how women are creating change and how you can too.
Week 7: Girls Mean Business Part 1 (July 20-24)
Hey there, entrepreneur. Bring your big ideas to camp. Calling all go-getters, problem-solvers, and great persuaders! The Oasis All-Stars are launching a business and we want YOU on our team.
Week 8: Girls Mean Business Part 2 (July 27-31)
Building a business takes more than week's worth of work! We had to split it up into two weeks. Be prepared Oasis All-Stars, you will not only launch a business but sell your idea!
We are so excited to have your camper with us this summer! Please be sure to read or download the Parent Handbook for camp rules, payment policies, and guidance philosophy. If you have any questions or concerns about any policy, email our Girls Empowerment Coordinator, Celeste at celeste.cerro@theoasiscenter.net or call us at (850) 222-2747. 
SPONSOR CAMP!
There are so many meaningful ways to partner & support: sponsor field trips or week themes, host an activity or a snack drive.
Camp is about connecting girls with the community. Be an important part of a magical summer!