EMPOWER GIRLS, CHANGE THE WORLD! 
We support girls in developing an expansive vision of who they are and want to be! Girls Can Do Anything Summer Camp 2019 was filled with adventures and experiences that shaped girls ages 5-13 with both challenging and encouraging moments.
June 3 – 7th: Girls to the Rescue 
In the first week of GCDA Camp, the girls discovered their inner supergirl and jumped out of their comfort zones while they helped each other succeed. The girls put together first aid kits and stethoscopes. They rescued the planet by picking up litter, made baby bird nests for St. Francis Wildlife Association and the animal ambassadors taught them about the importance of wildlife conservation. At the Tallahassee Animal Shelter, they constructed cat and dog toys for the animals! Later on, in the week they explored the vehicles and equipment used in emergencies from the Tallahassee Police Department Hostage Negotiation Team visit and they traveled to the Tallahassee Fire Department where they interacted with the firefighters and had V.I.P access to the fire trucks and equipment like the giant fire hose!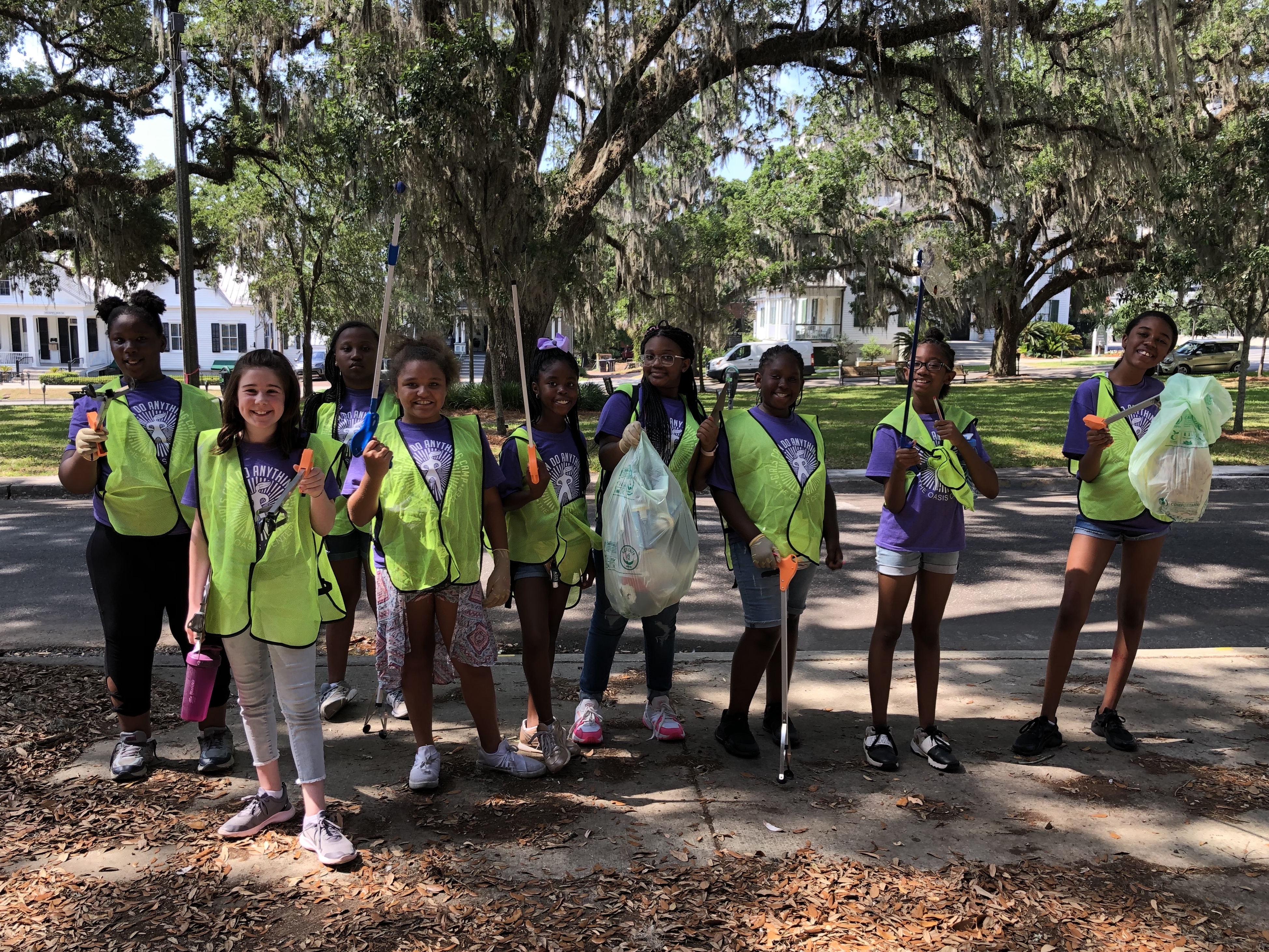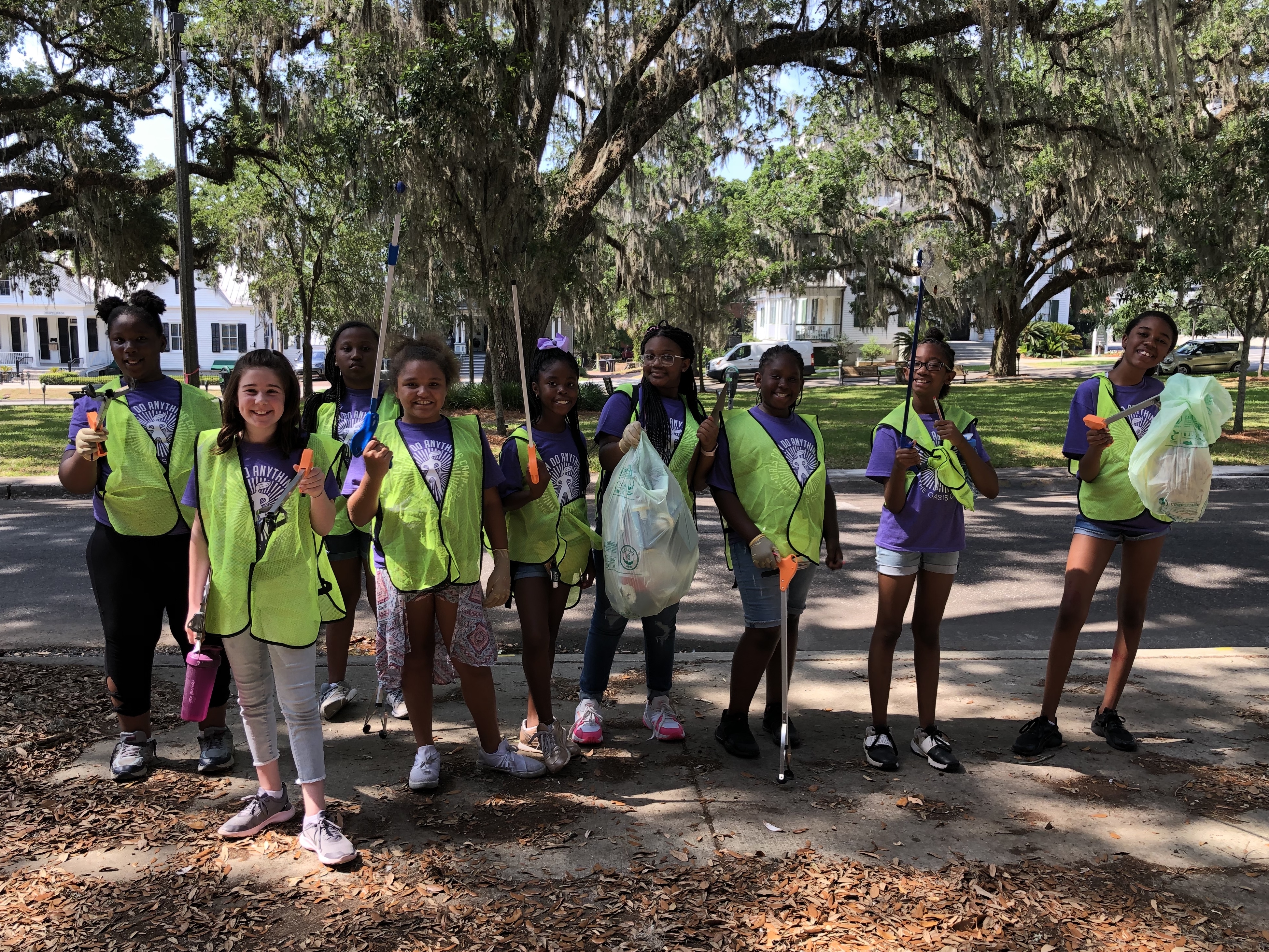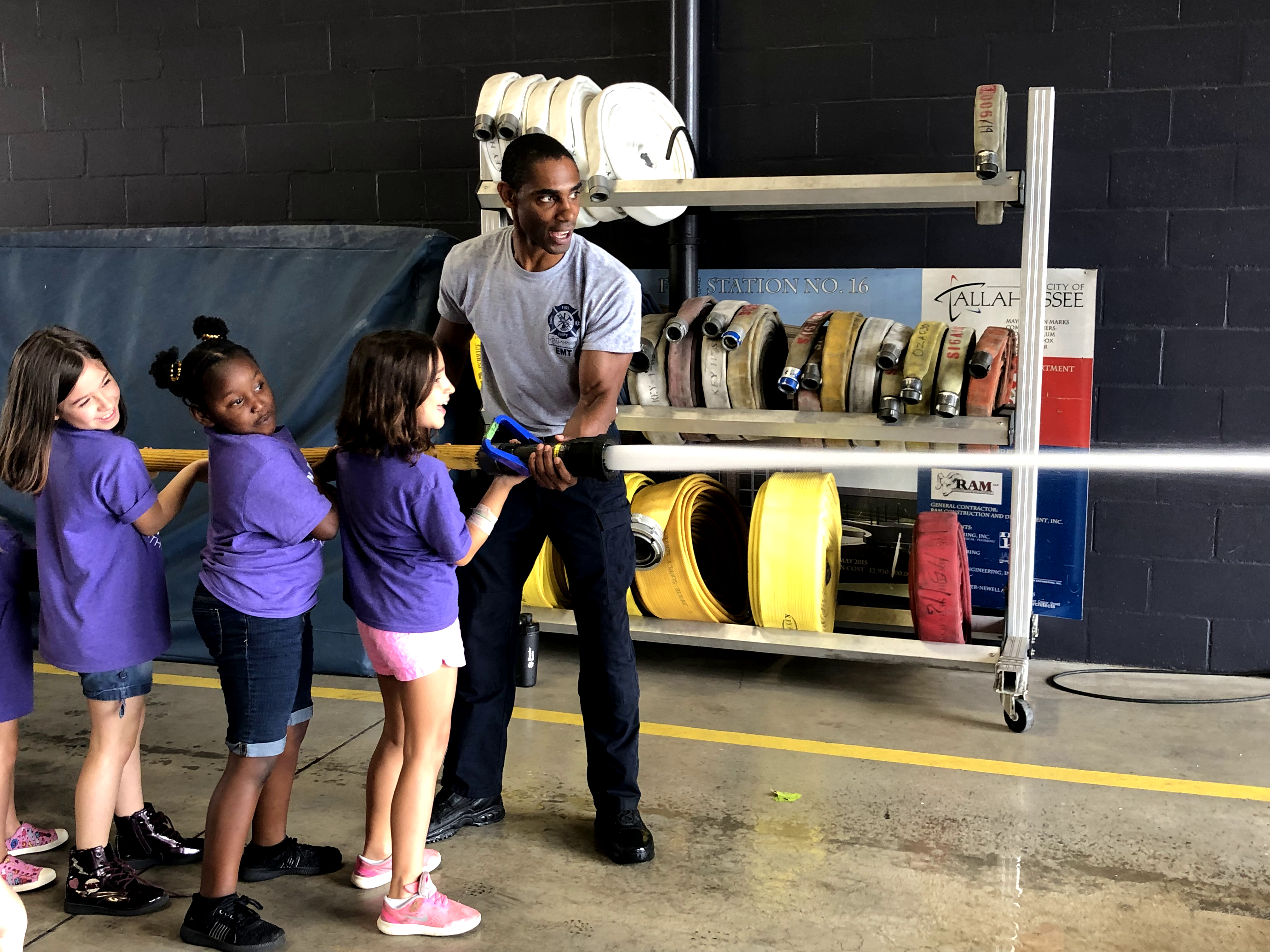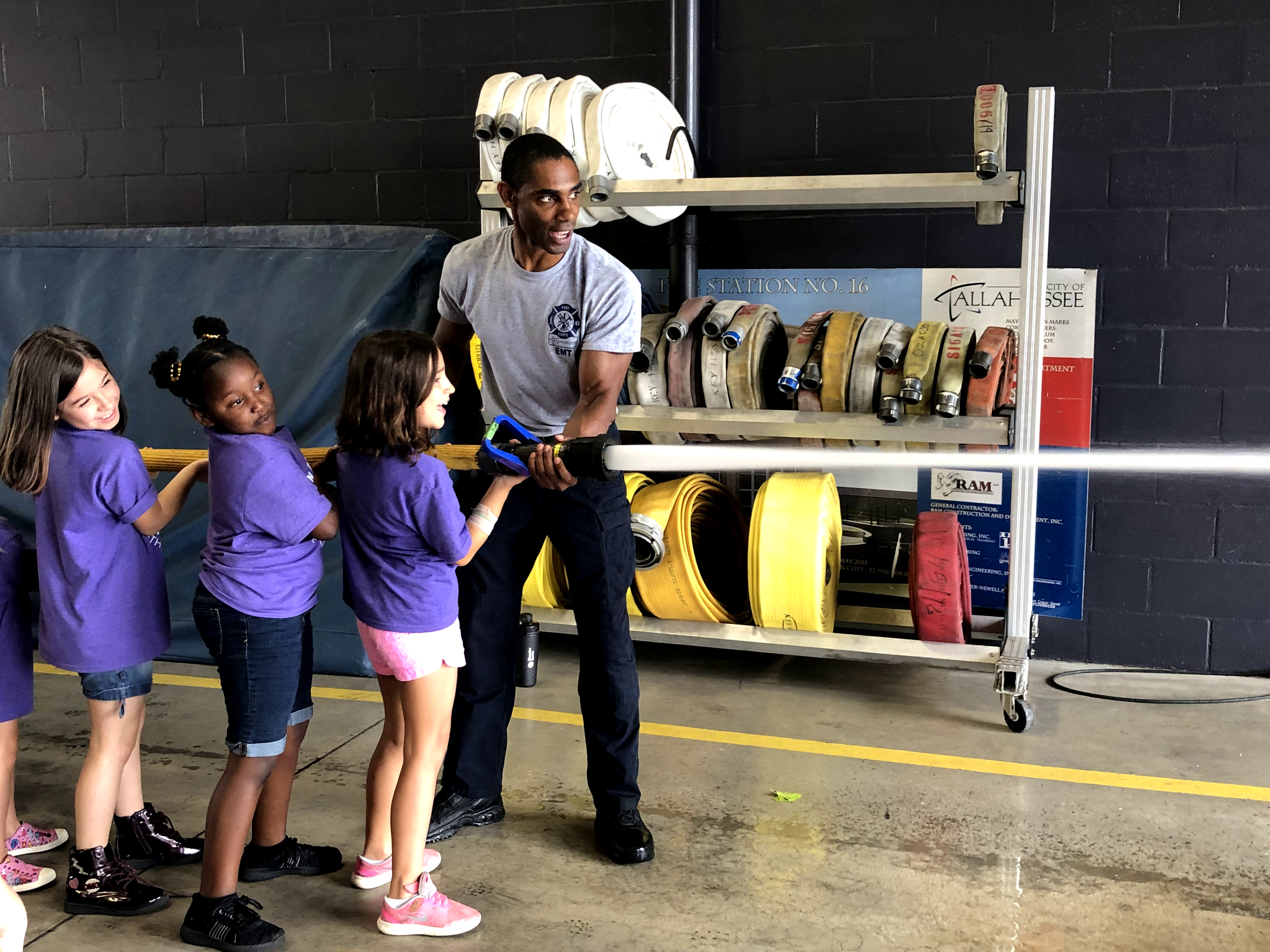 June 10 – 14th: Adventures of a Girl
The girls ventured out into the unknown this week. In preparation for their adventures, they made survival kits and compasses from nature. The girls started off the week exploring at Lafayette Heritage Park and enjoyed activities like swimming, rock climbing, and canoeing at The Rez. During their hike at Millstone Plantation, they learned how to set up a tent and build a table out of sticks from the amazing ladies of Tallahassee Adventure Club! The girls were accompanied by some donkeys, sheep, and llamas during their visit at the Millstone Plantation. Throughout the week the girls collected natural treasures from their explorations, made art, crowns, and paintbrushes with their finds. After a week of a lot of outside adventures, the girls beat the heat and harnessed their imaginations by making forts inside with fake campfires and real s' mores! They learned all about constellations as if they were really under the stars and shared spooky stories around their fake campfires!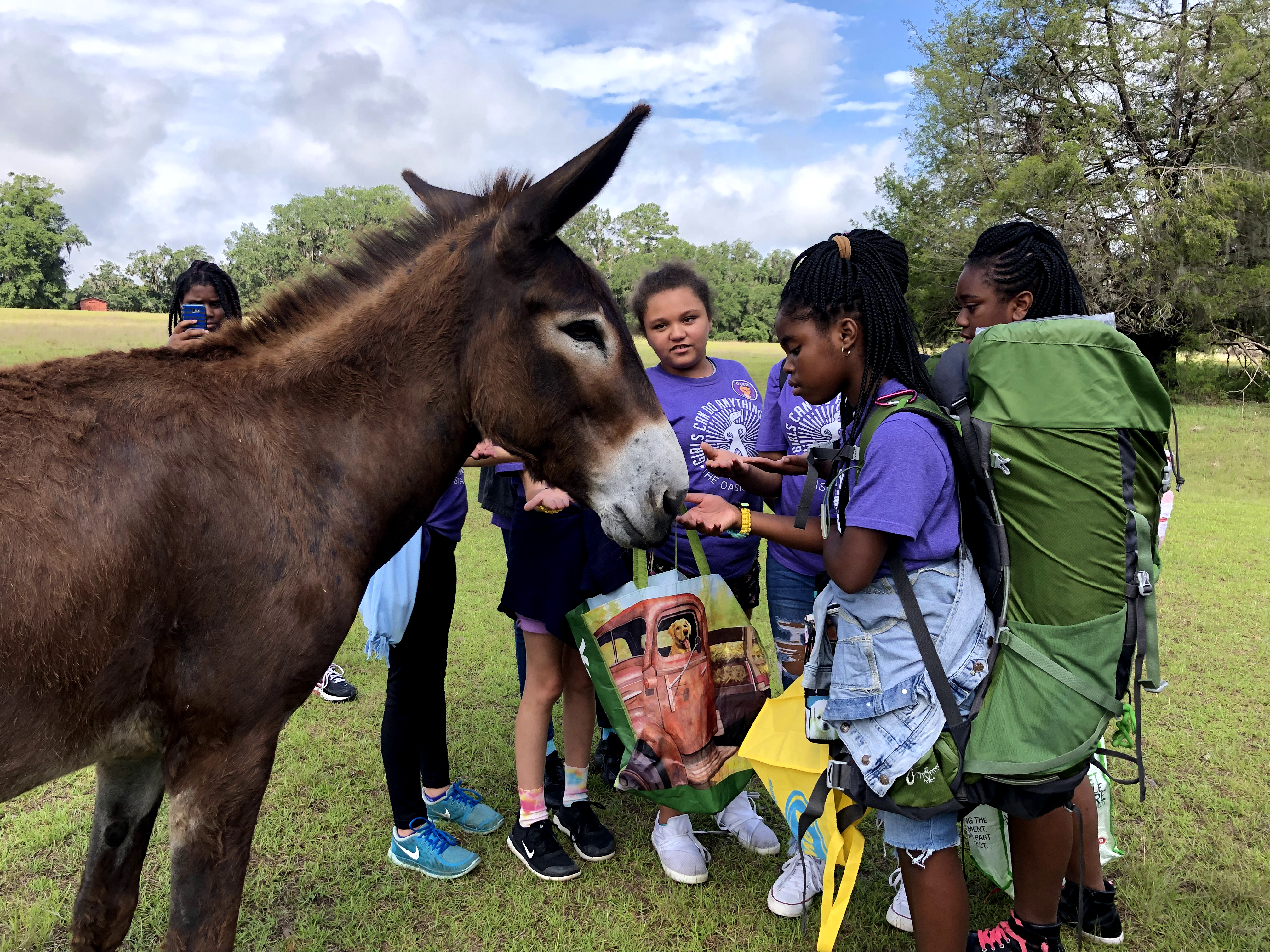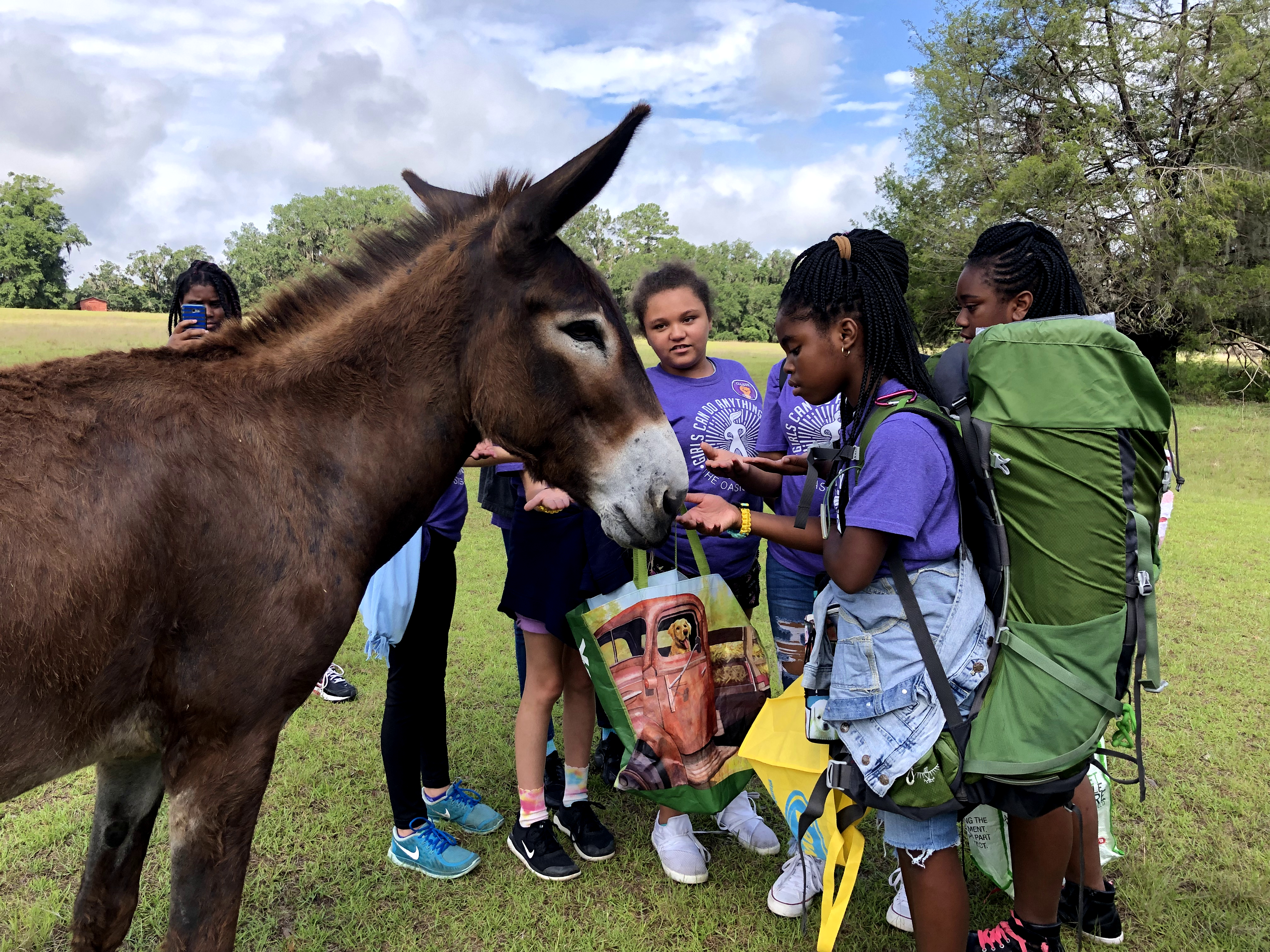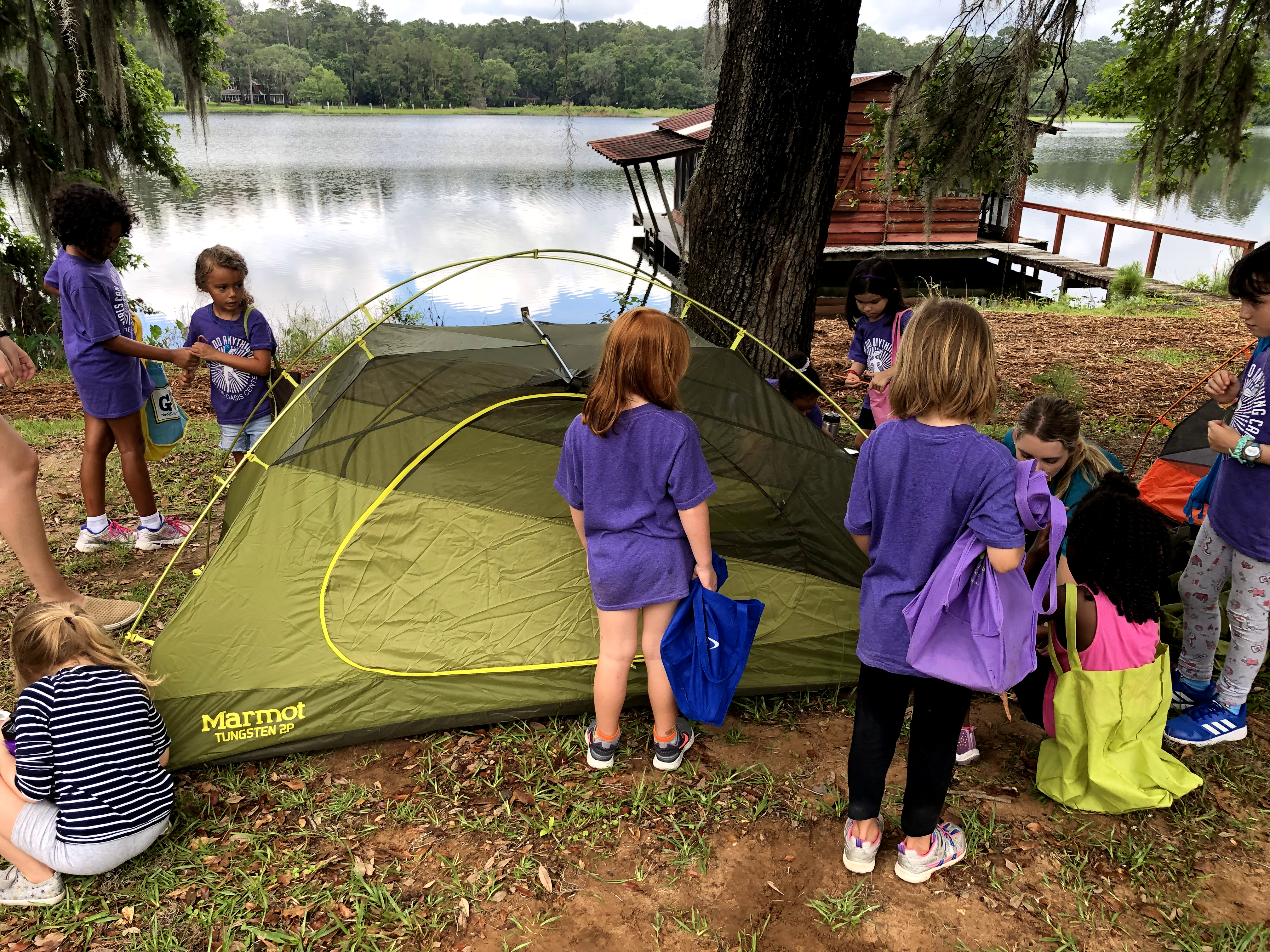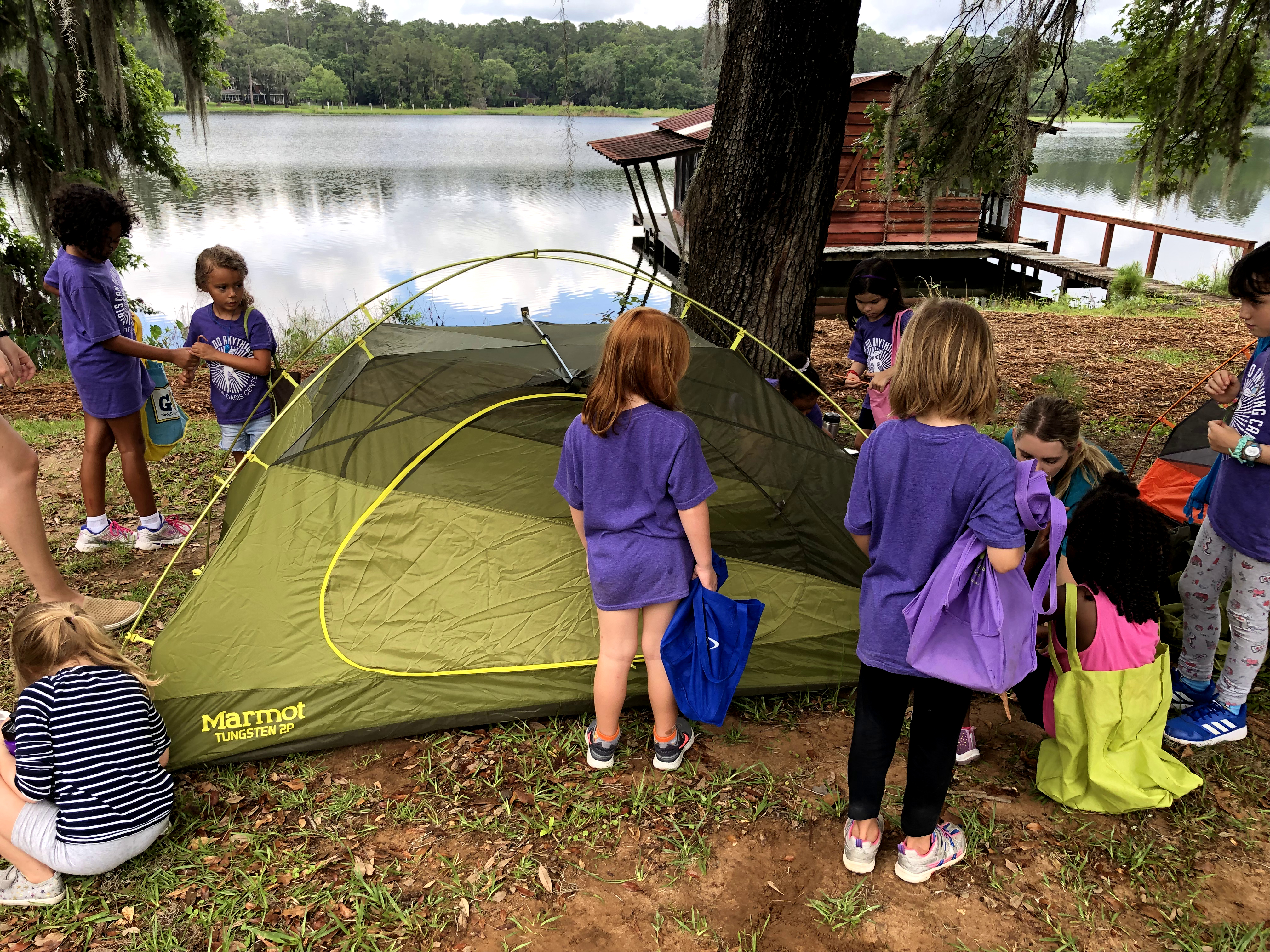 June 17 – 21st: Girls Can Build Anything!
The girls were immersed in the world of women engineers and architects. They flexed their own building skills and learned how to work as a team. The girls worked together to build cardboard cities, spaghetti towers, suspension bridges, catapults, and roller coasters. They participated in the infamous Egg Drop experiment and learned how electronics work with snap circuits. They were able to create mosaic tiles at the FSU Master Craftsman Studio and explore architecture with local female architects from Lewis & Whitlock. Local mandolin builder, Debra Amesqua, gave a hands-on tutorial and then the girls constructed their own instruments out of paper plates and rubber bands.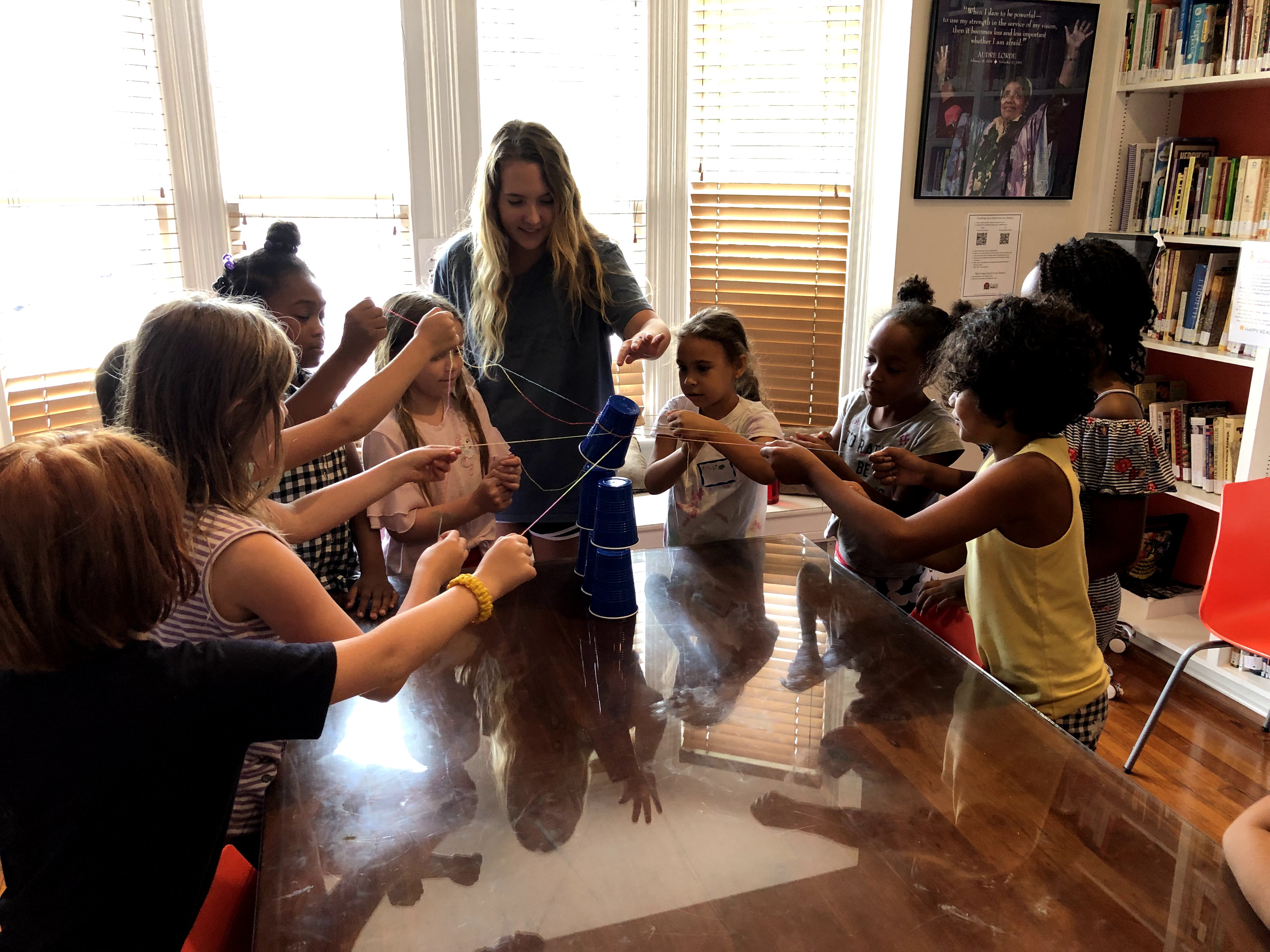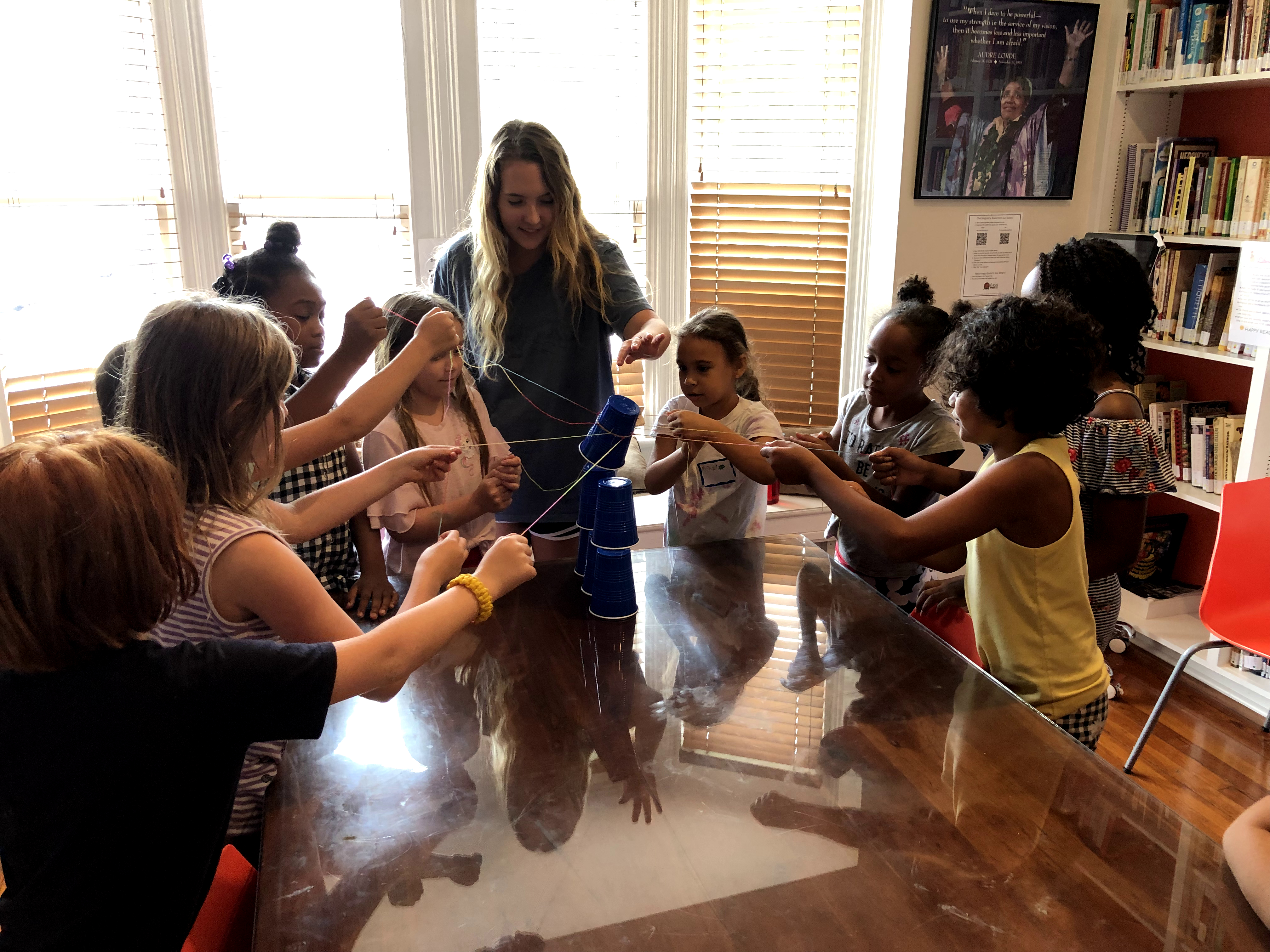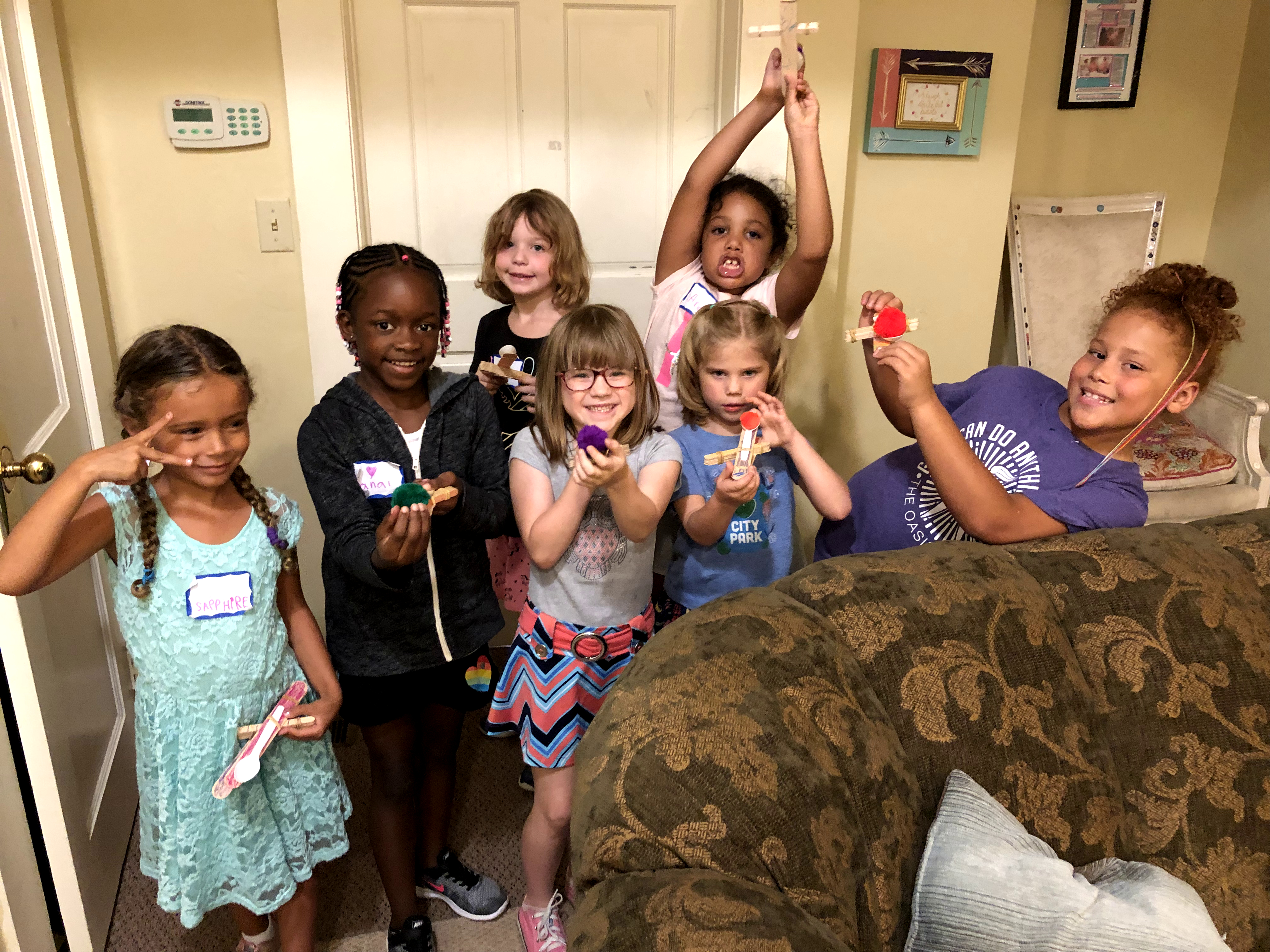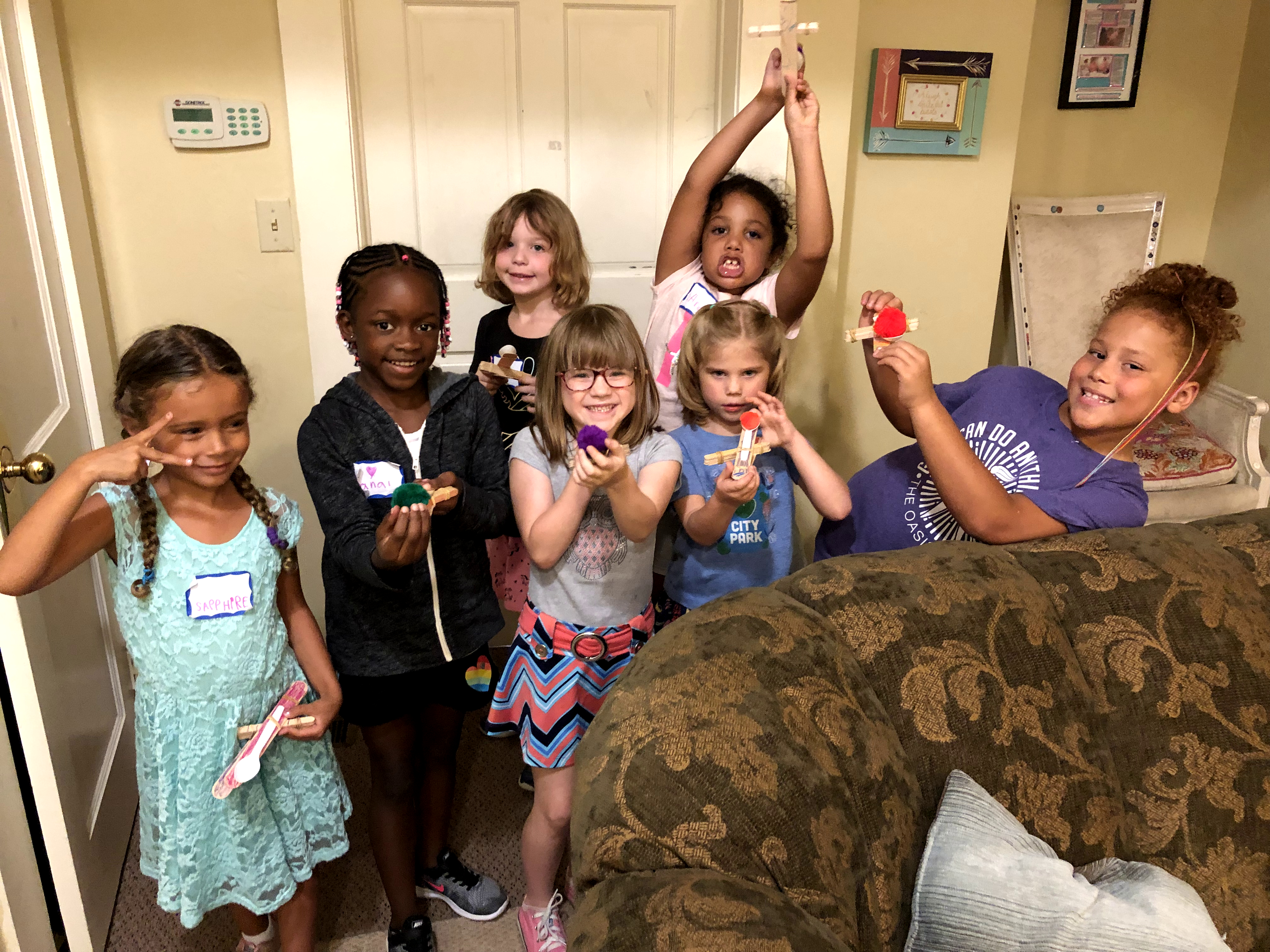 June 24 – 28th: I Heart Art!
During I Heart Art week, the girls embraced their own strengths in creativity and explored different mediums of art: paper sculpture, various painting techniques, and clay modeling. 
Local muralist, Sarah Painter, guided the girls in painting the beautiful Oasis logo on a large sign in front of our building. The girls also traveled to LeMoyne Art Studio to participate in a unique geometric watercolor painting class in the garden and participated in an art scavenger hunt. They learned all about Frida Kahlo, a world-renowned and trailblazing Mexican artist, who inspired an insightful discussion on body image, culture, and self-expression and storytelling through self-portraiture. The week culminated in an art gallery exhibition where community members purchased artwork by the girls. The proceeds of art purchases went to Pyramid, a non-profit that hosts an arts-focused day program whose mission is to meet the needs of people with intellectual and developmental disabilities.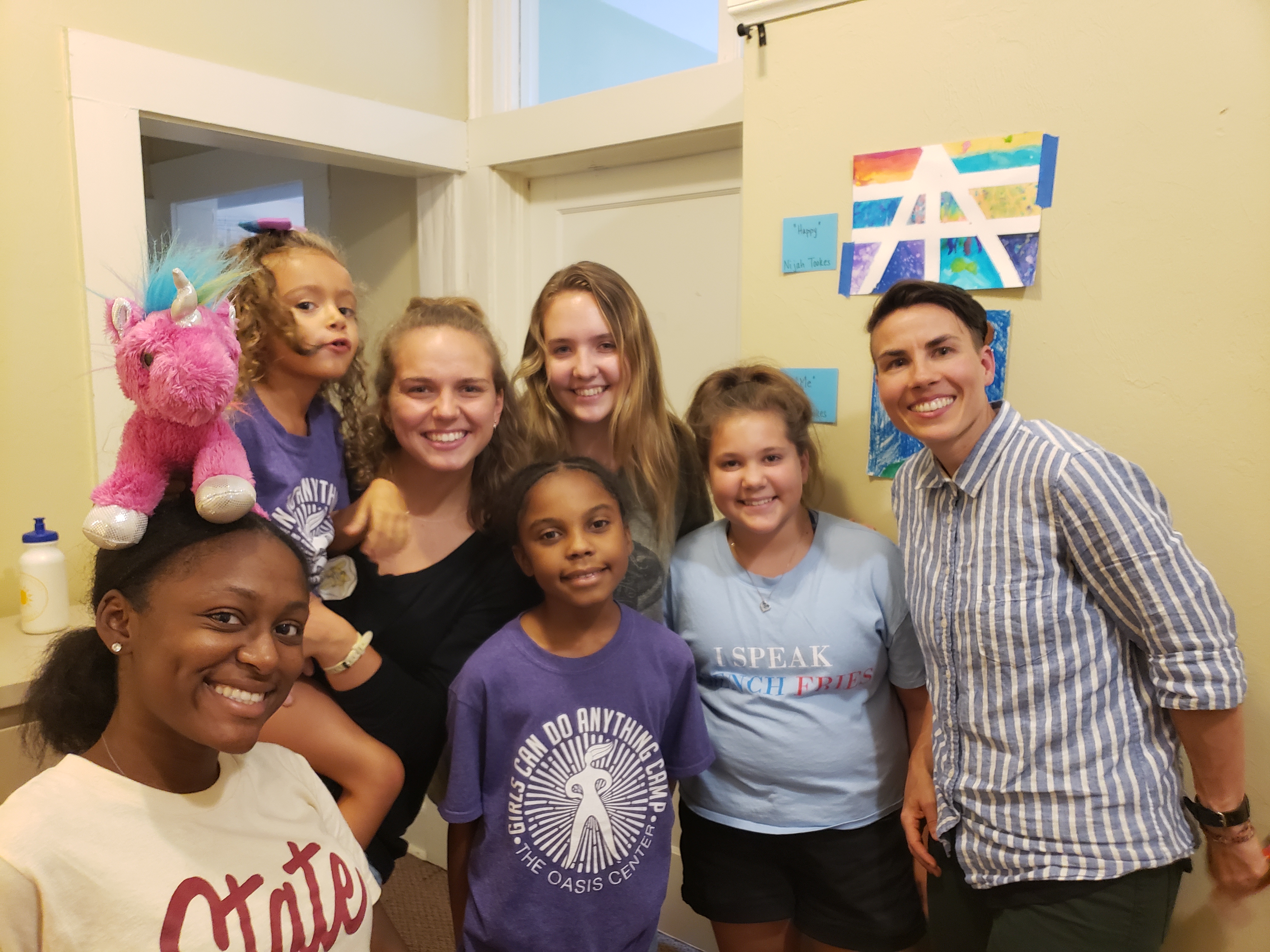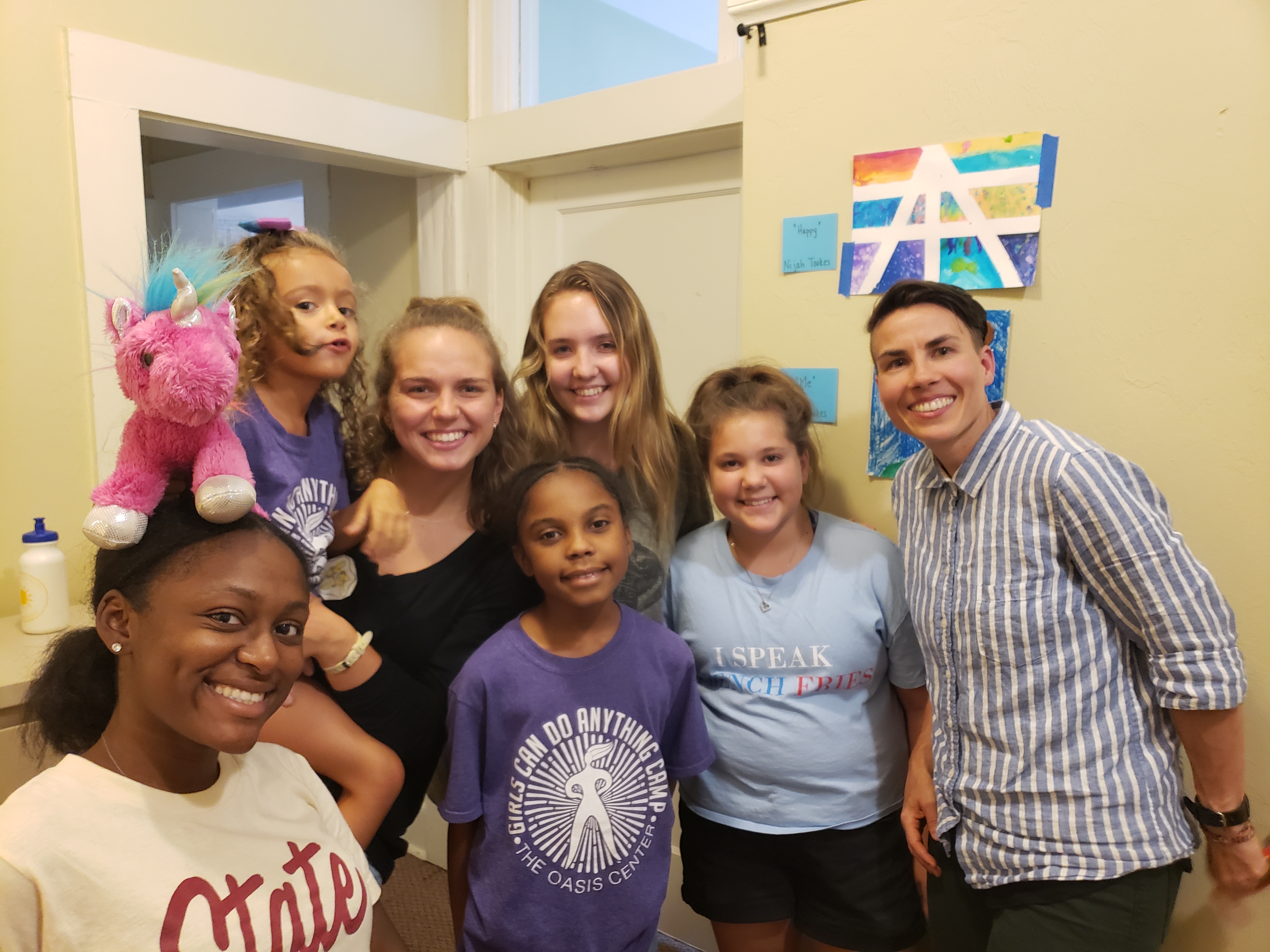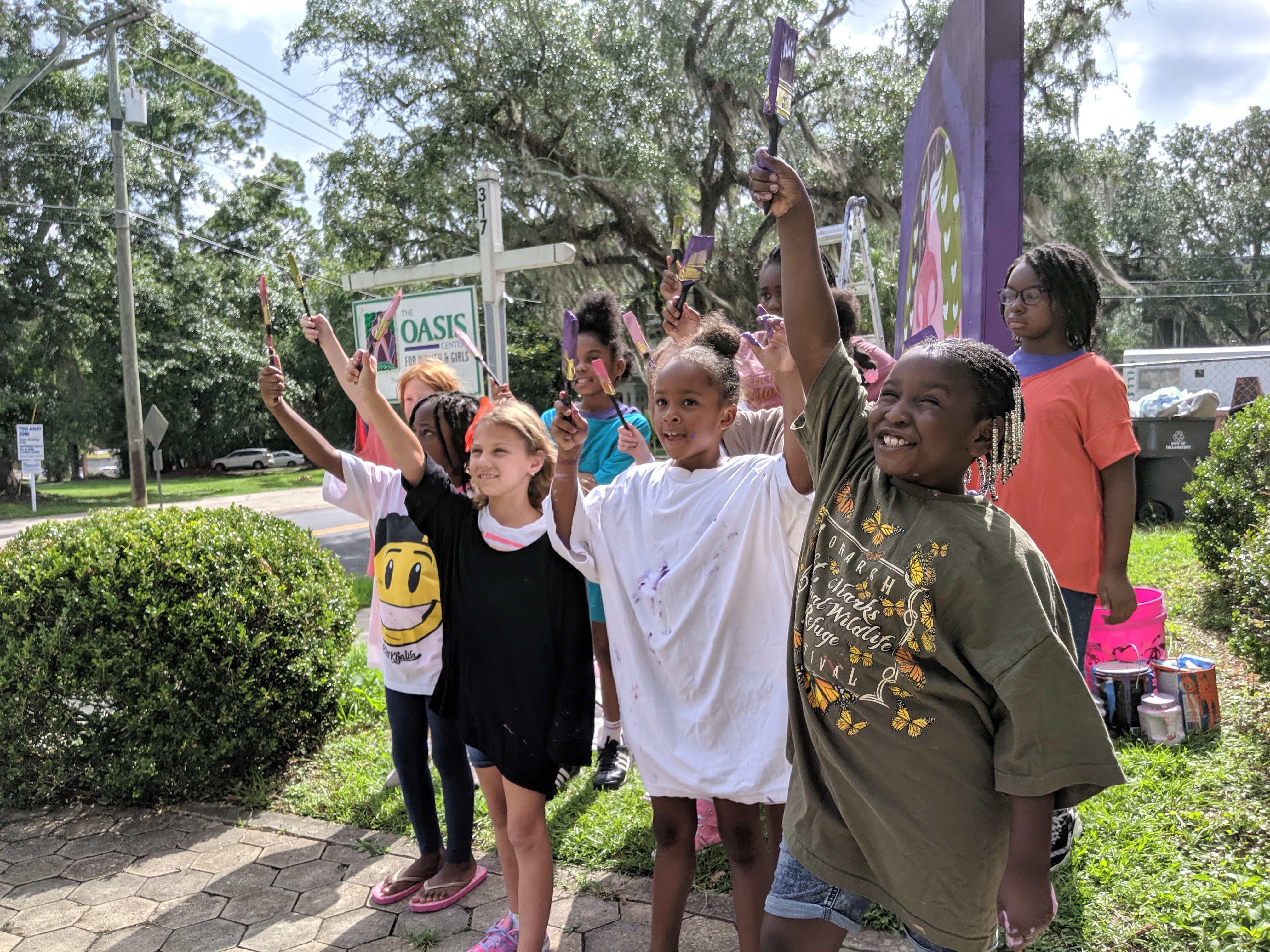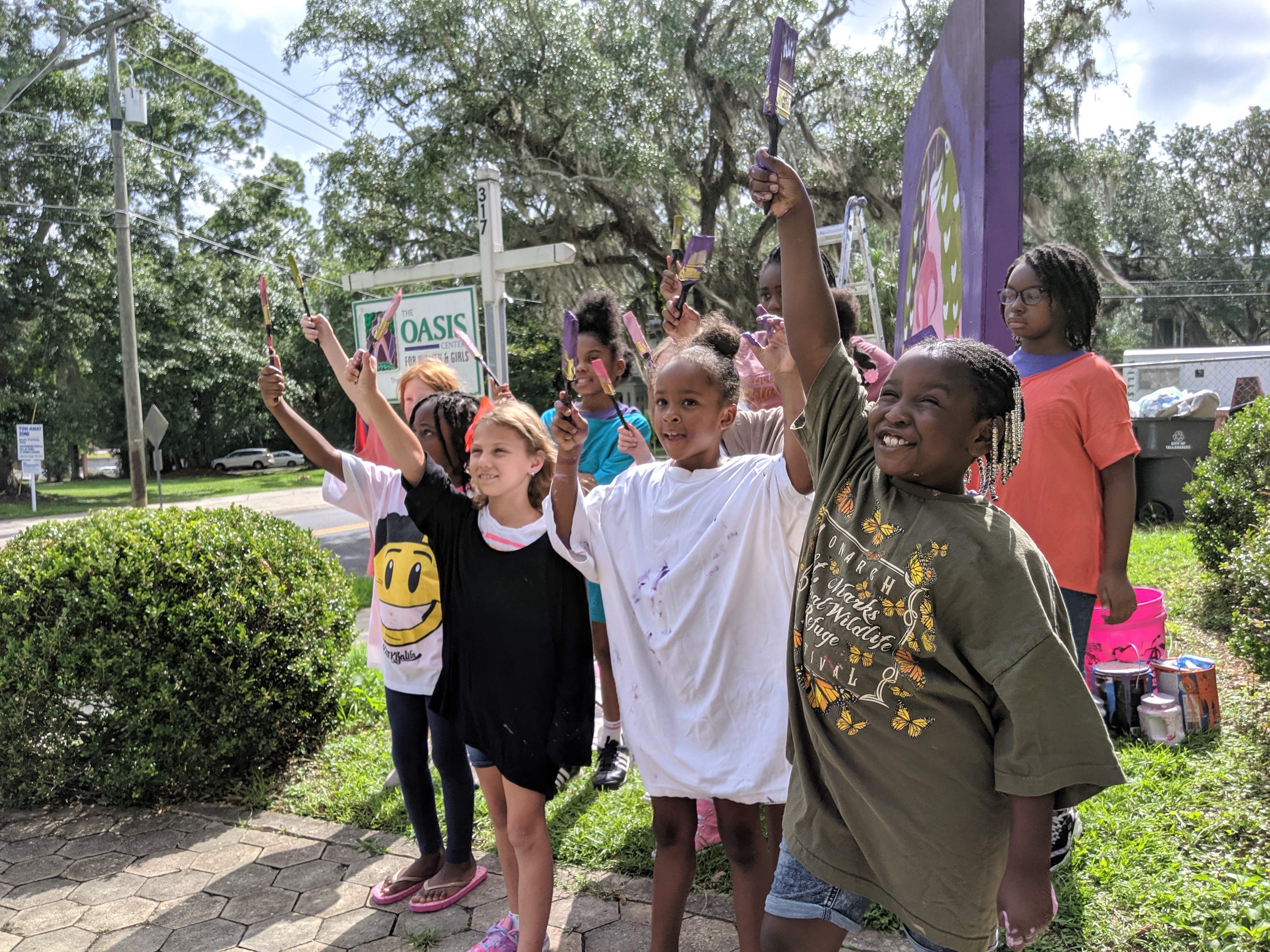 July 8 – 12th: Girls Mean Business
The girls dove deep into the world of entrepreneurship for Girls Mean Business week! The girls learned first hand from women entrepreneurs at Domi Station and Full Press Apparel. They also interviewed local women-owned businesses in Railroad Square Art Park like The Other Side Vintage, Bees Knees, Crystal Portal, Kitchsy, and Black Dog Cafe. They created their own eco-friendly party favor business, designed a company logo, made products, and learned about finance and marketing. At the end of the week, they unveiled the Party Tree Company and sold their eco-friendly party supplies at Railroad Square Breezway Market. The products they offered were tote bags/headbands/scarves made from used t-shirts, biodegradable glitter and confetti, recycled crayon candles, local wildflower seed paper, beeswax cling wrappers, homemade natural dyes, as well as tutorials on how to make their own eco-friendly products. The girls collected $250 that was donated to the local non-profit Sustainable Tallahassee!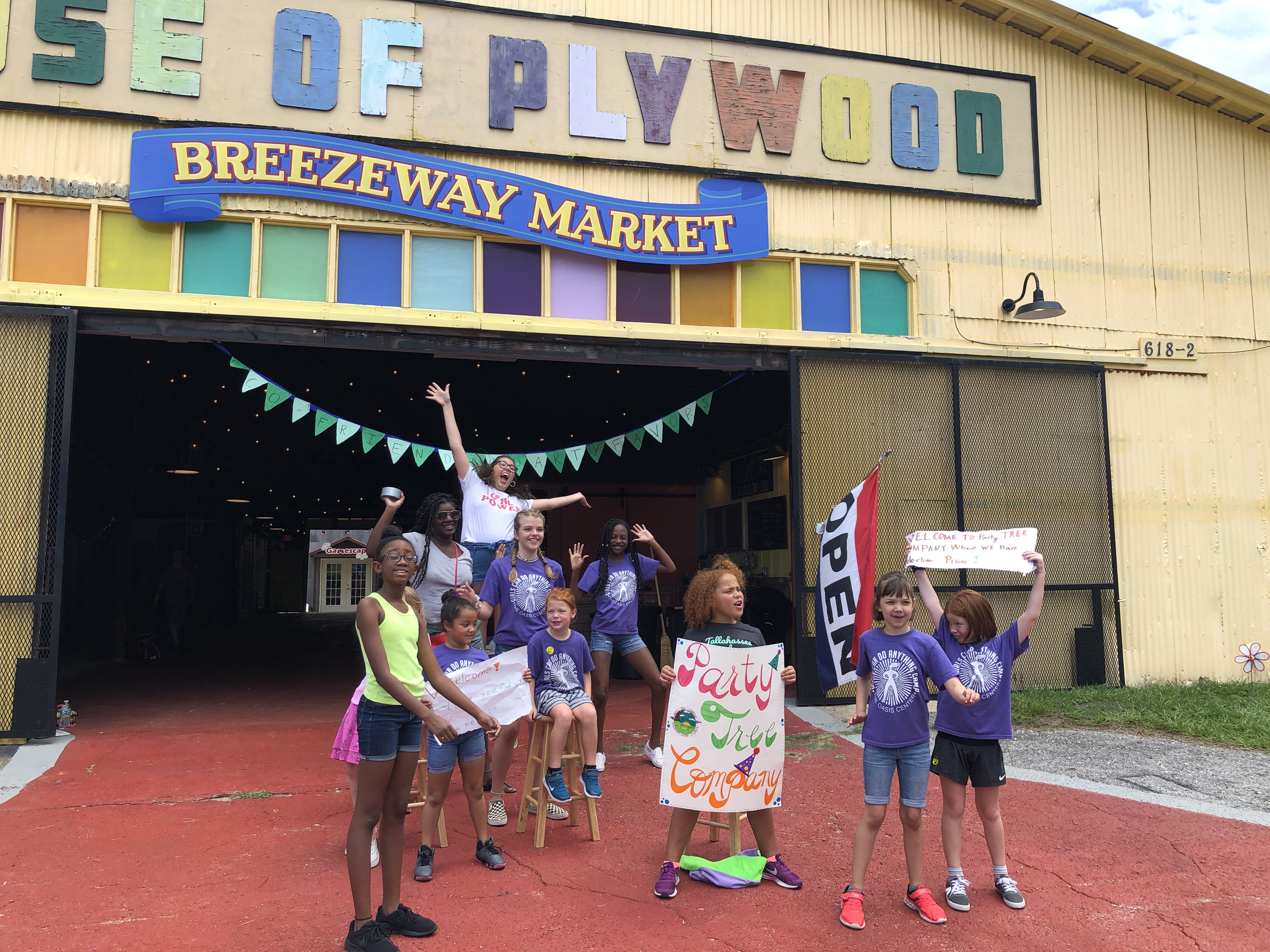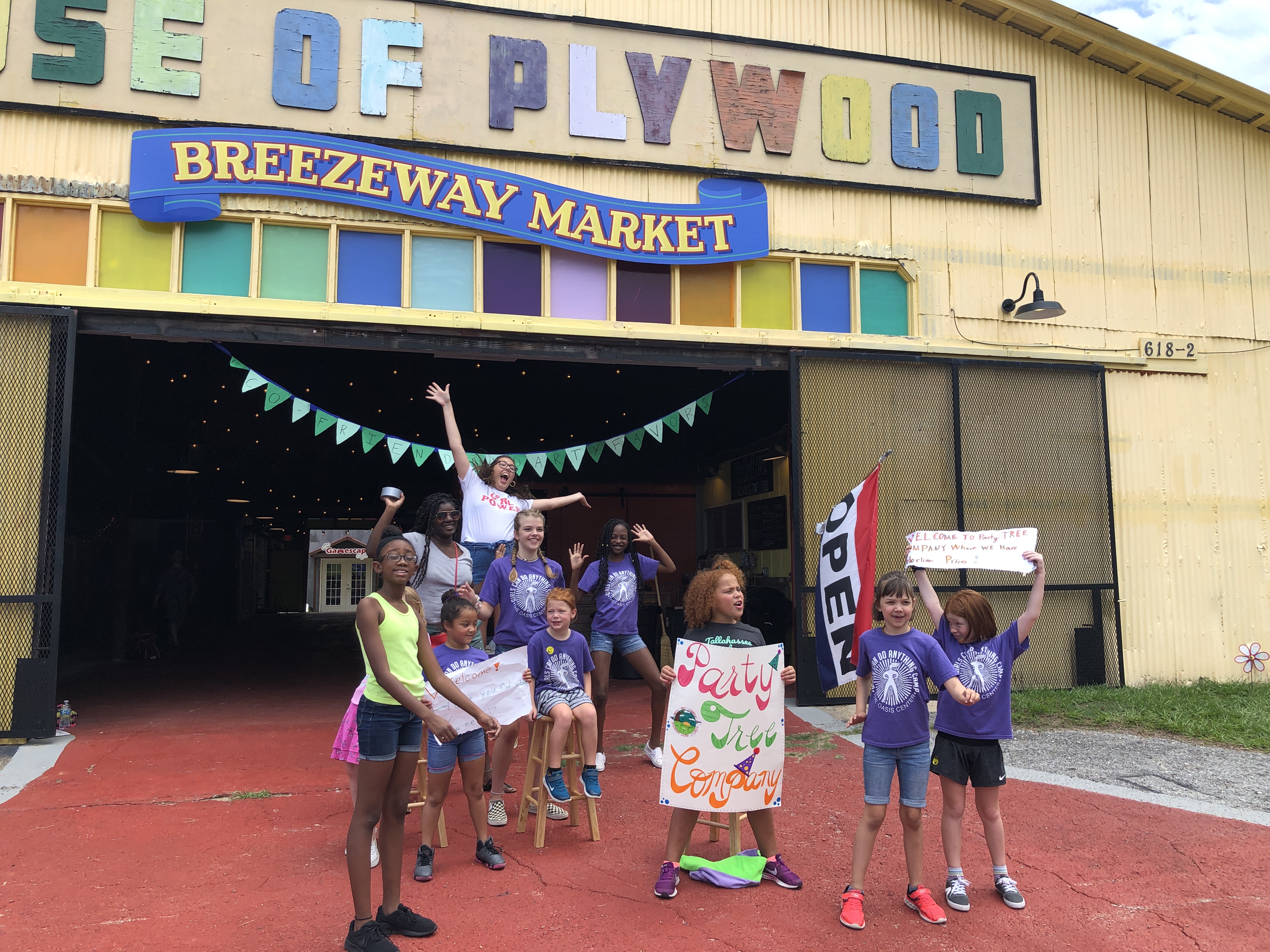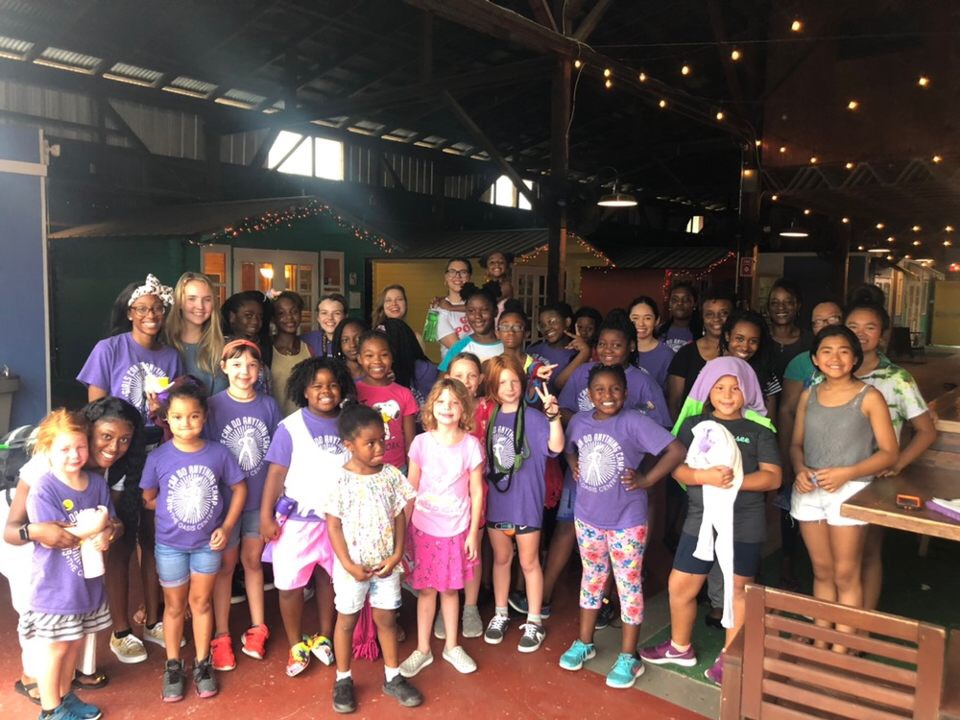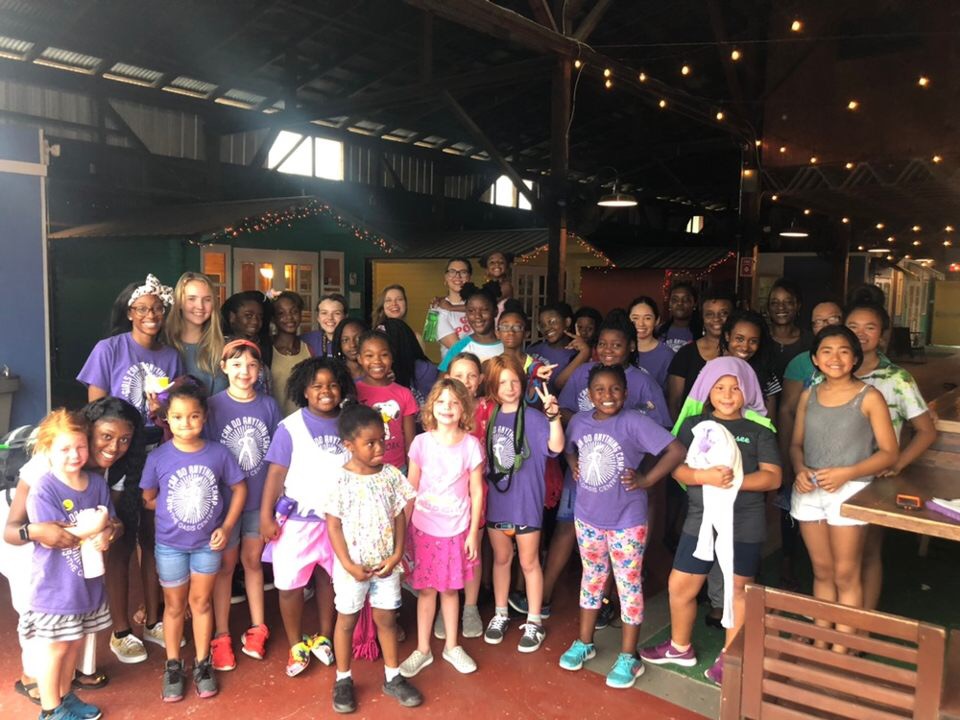 July 15 – 19th: Girls Can Change the World
Every girl has a voice to enact change and that's what Girls Can Change the World week was all about. They learned about important topics like activism, climate change, and civil rights from local women officials. Thirteen-year-old activist and author, Paloma Rambana discussed bullying and inclusion with girls. One way to spread positivity, the girls made felt fortune cookies with empowering messages inside. They also learned about trailblazing women in political history like Victoria Woodhull and Shirley Chisholm. They were inspired to make their own bumper stickers and campaign signs focused on what is important to them and how they can make a difference in the world. They even learned how to compost and made a composting bin for Oasis! The field trips for this week included a tour of the Governor's Mansion, The Grove Museum, and the Meek-Eaton Black Archives at FAMU. The campers finished off the week by painting a beautiful mural at the Downtown Food Truck Court, visited the exhibits at the Old Capitol Museum, and ate lunch at the top of the New Capitol. On the last day of camp, they held up their own signs and chanted "Girls Can Do Anything!" outside of the Florida Supreme Court where they participated in a mock trial. We know these girls are going to change the world, and we are so excited to see what they do!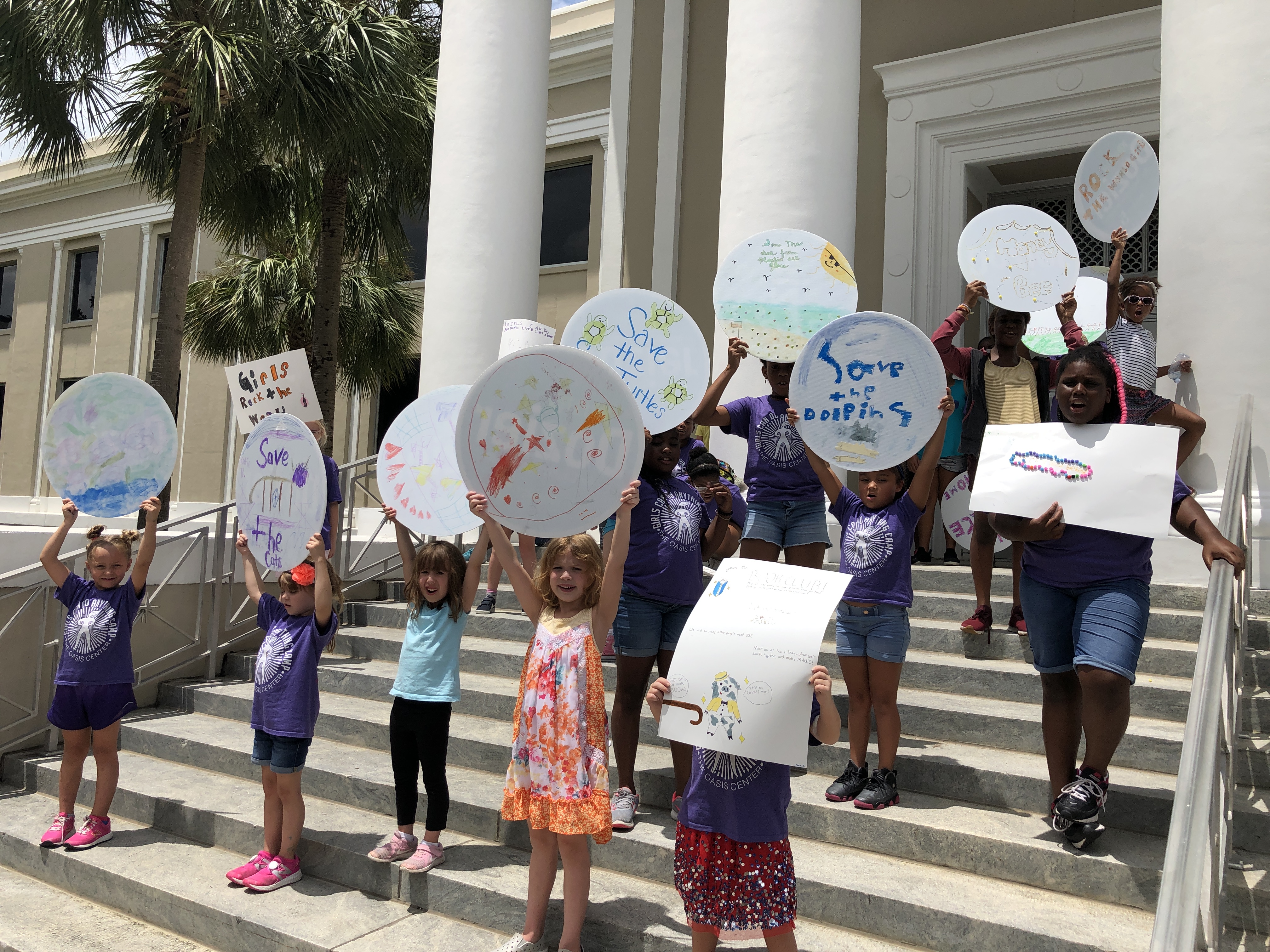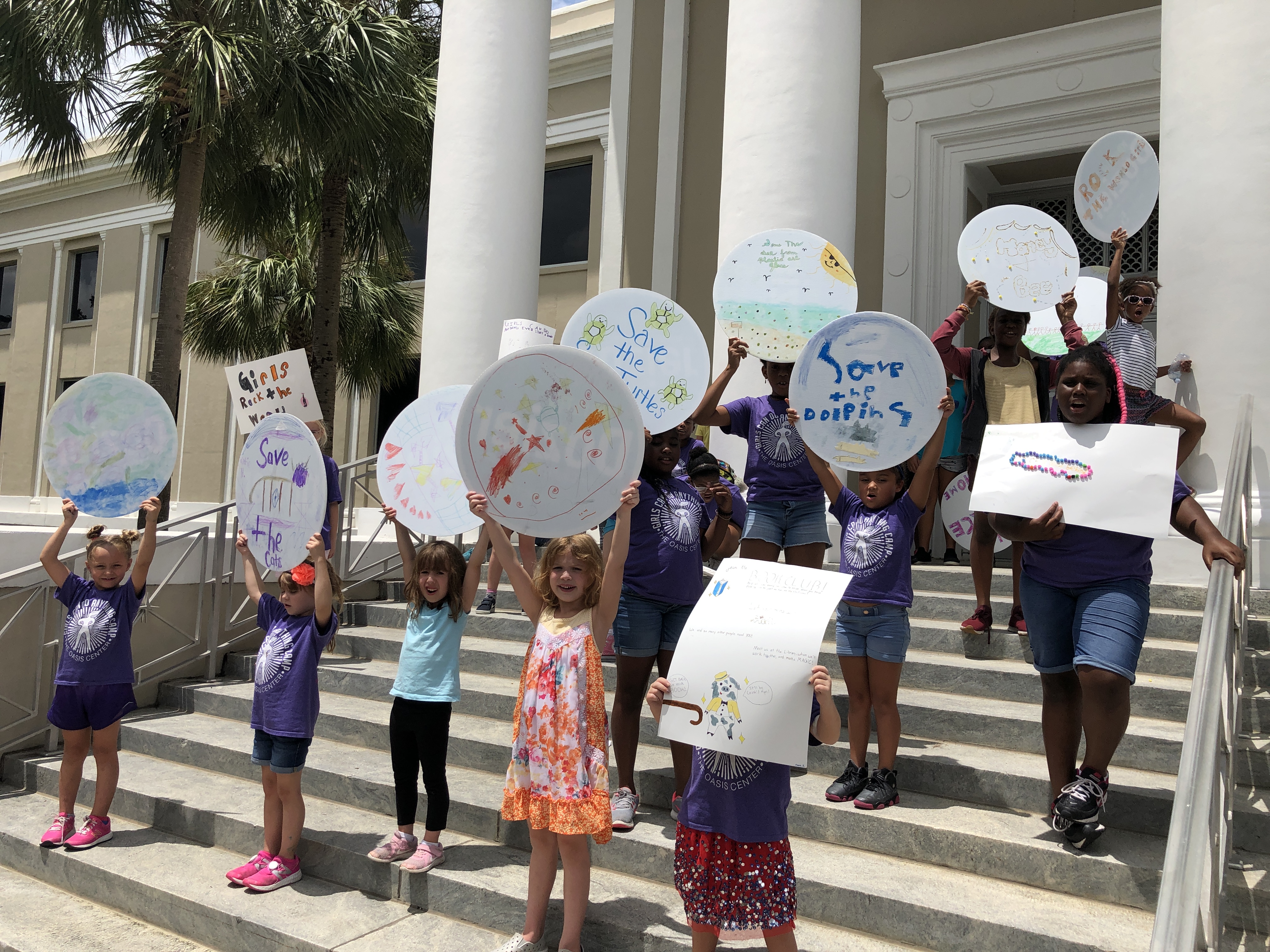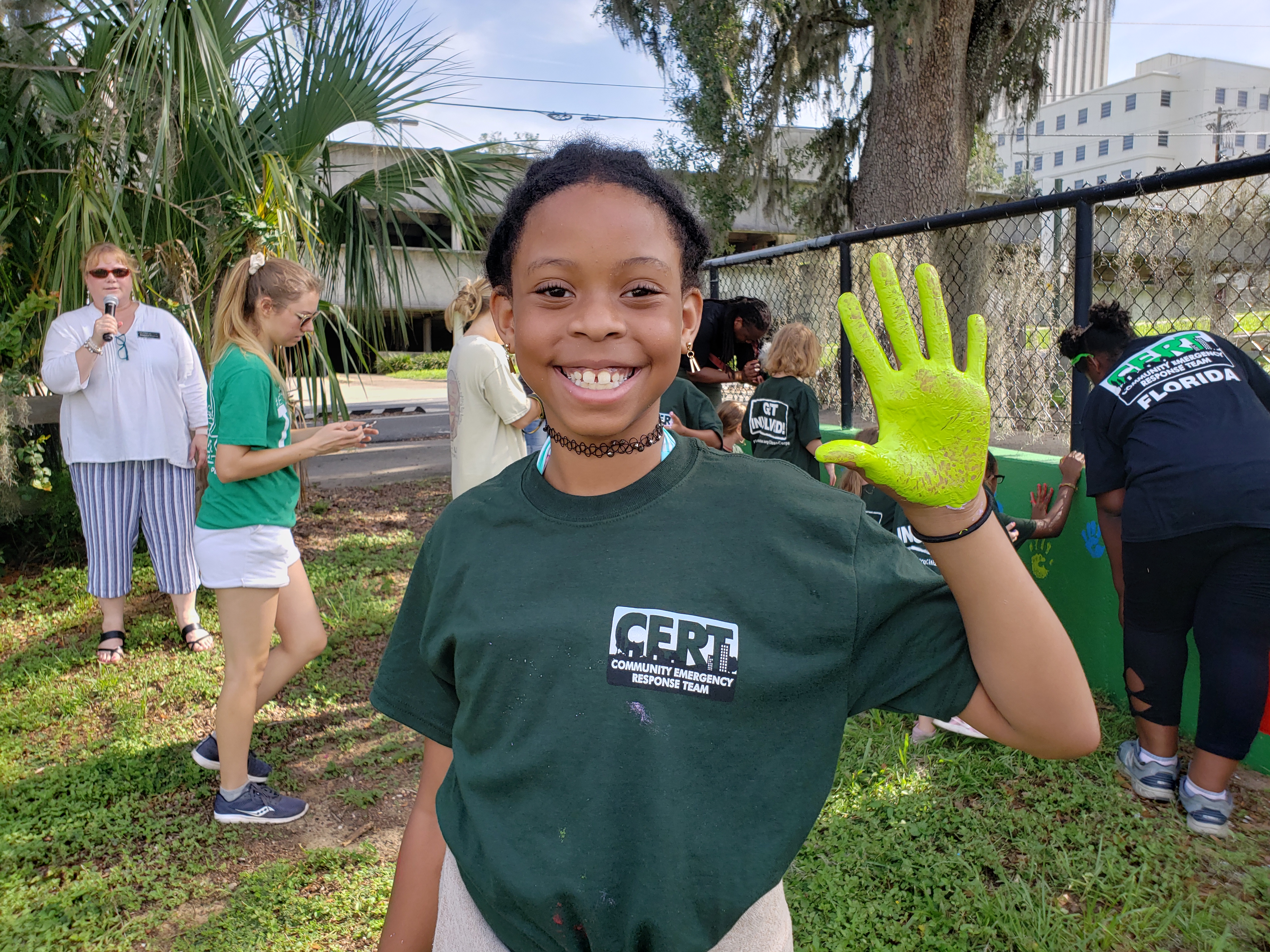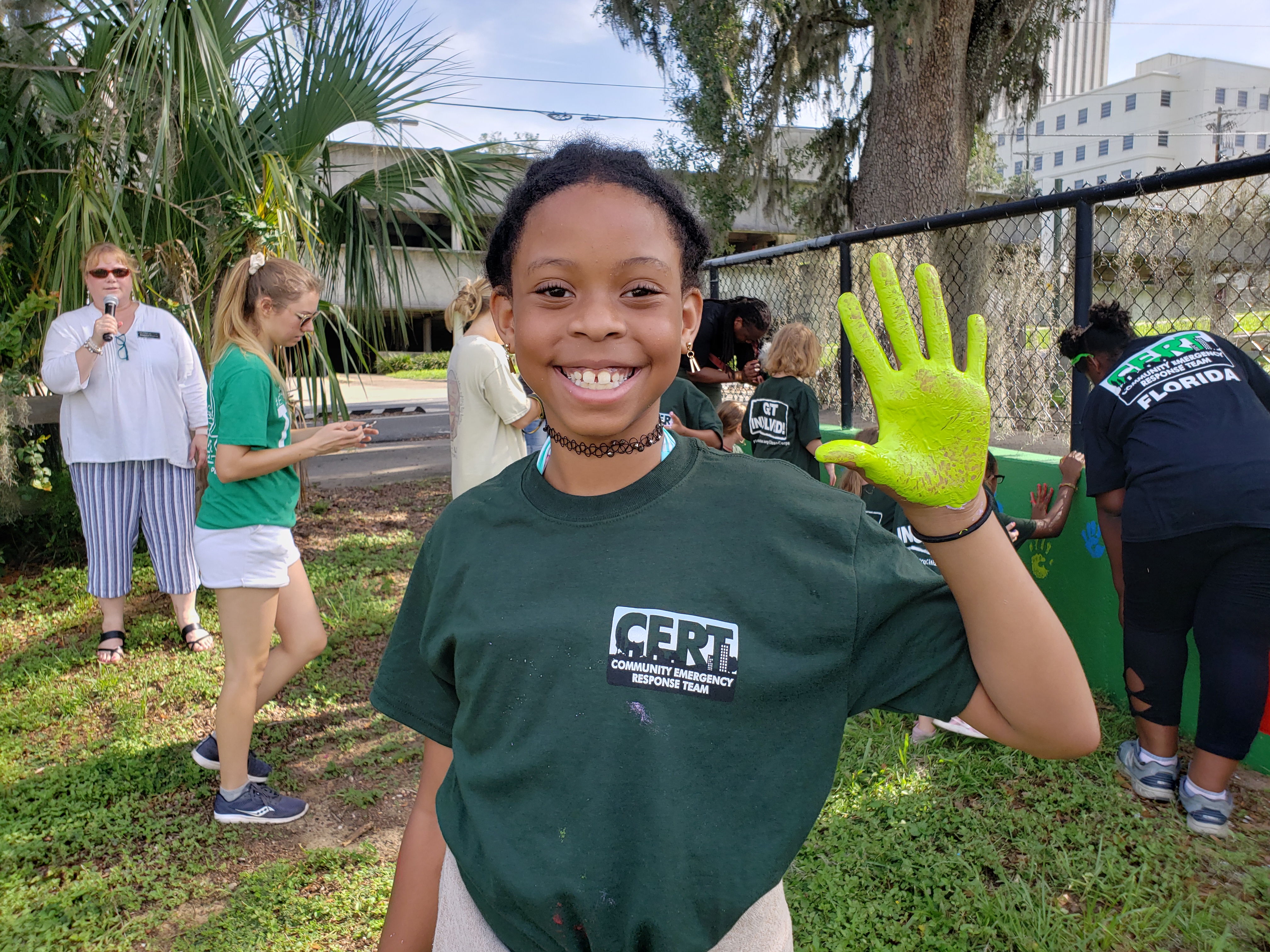 July 22 – 26th: Science Rocks!
This week the girls blasted off for an epic week of scientific adventures! They gained critical thinking skills during the many creative experiments they participated in throughout the week – including lava lamps, rainbow paper, and invisible ink. They watched clouds form in jars and volcanoes erupt from lemons! They learned about how science is both tasty and useful by making their own ice cream in a bag and cleaning up a mock oil spill. They encountered the most advanced technology (virtual reality and 3D printing) at FSU's Innovation Hub, soared through the galaxy at the Planetarium Show at The Challenger Learning Center, and explored local wetlands and wildlife with scientists from the Coastal Plains Institute. They were excited to catch and learn about the red velvet ant (female wingless wasp) and to hold a beautiful blue-bellied lizard and multiple varieties of beetles. It was an epic fun-filled week of diving out of our comfort zones and we can't wait to see what the future holds for them.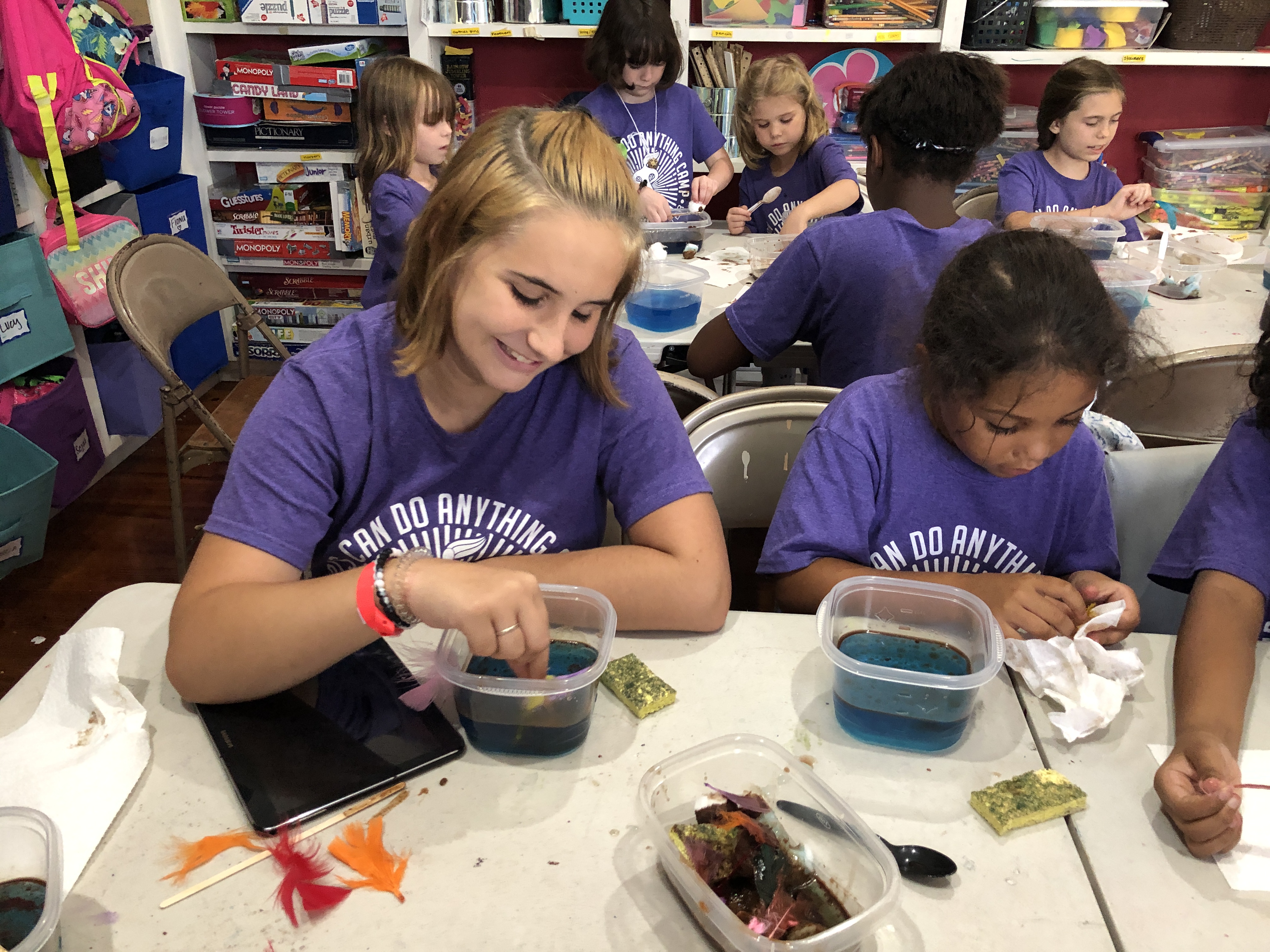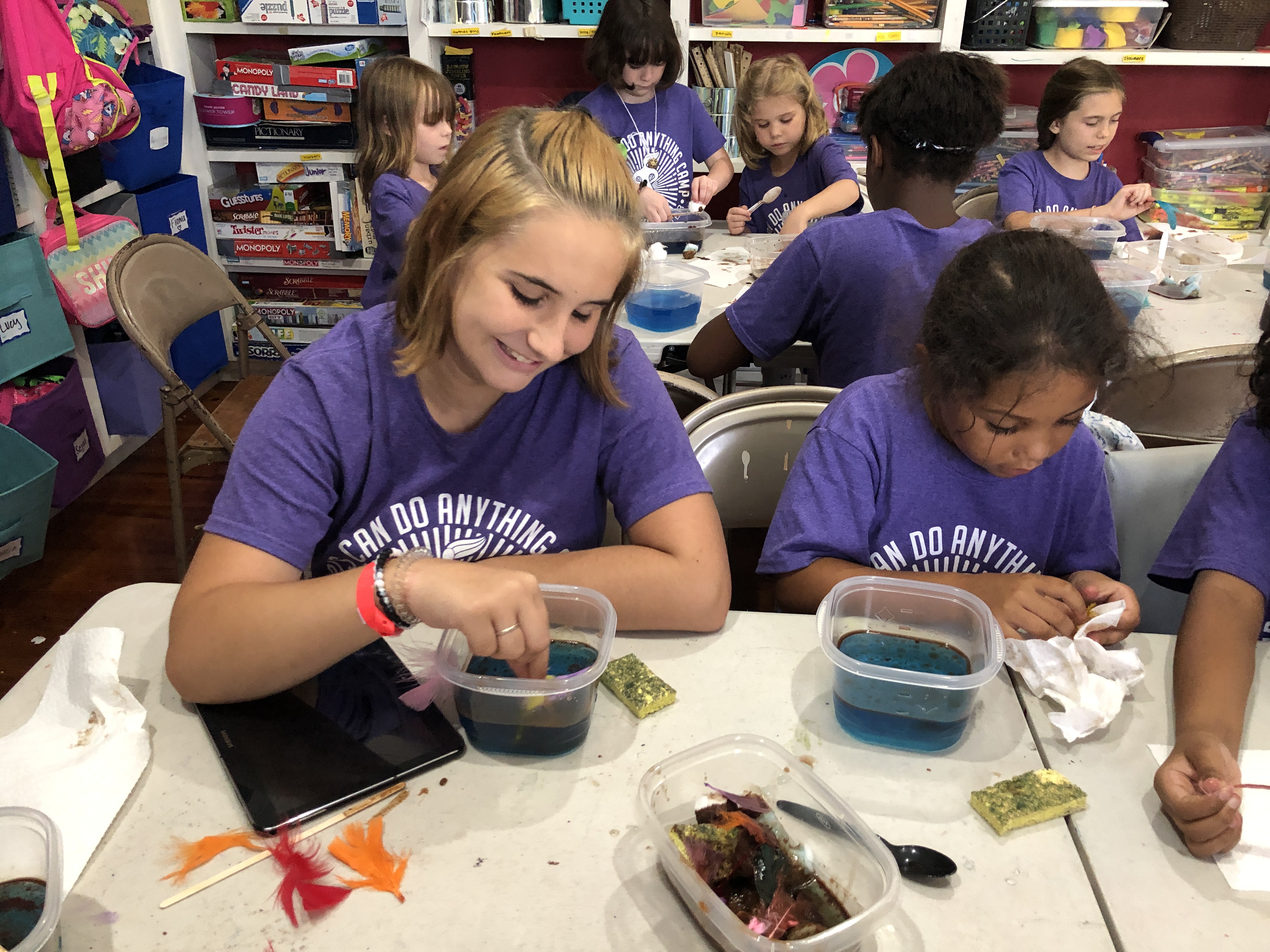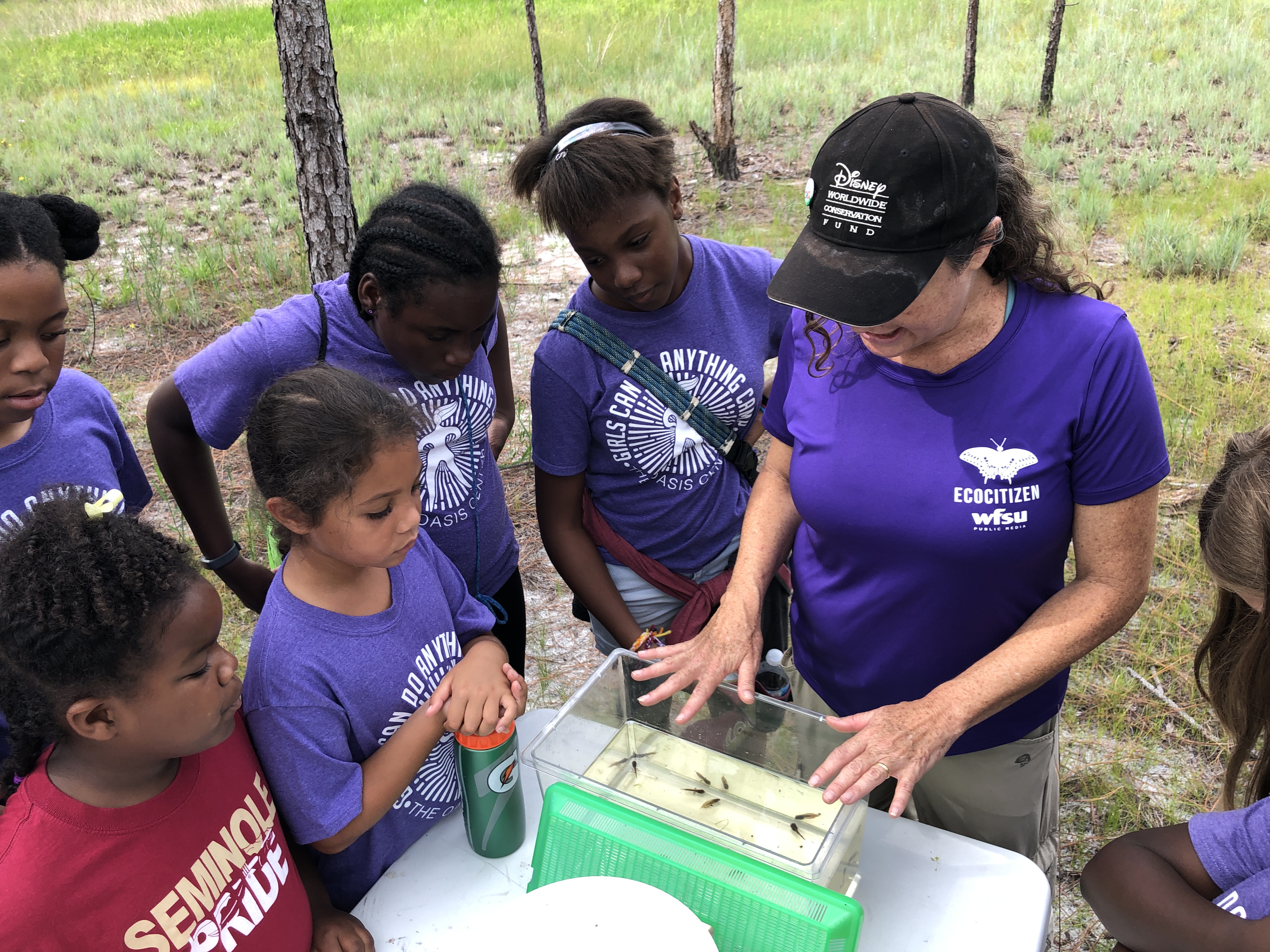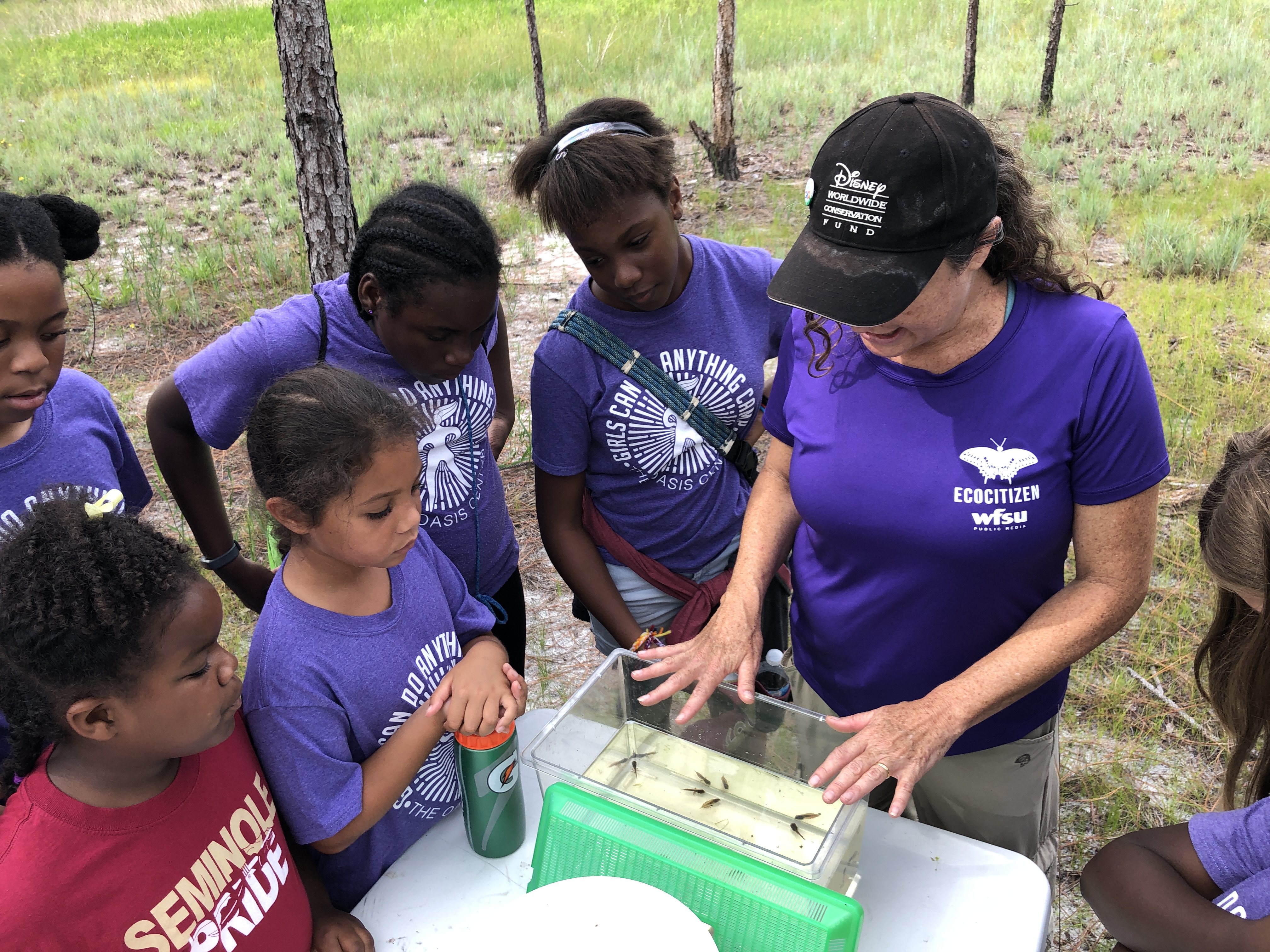 July 29 – August 3rd: Animal Adventures 
Animal Adventures week was all about how to live in harmony with earth's creatures and finding some furry and scaly friends! The girls learned about the important role that bees play from the Apalachicola Beekeepers, encountered a great-horned owl and tortoise with the Florida Wild Mammal Association, and dove deep with the fish at the interactive Gulf Specimen Marine Lab. The girls dissected owl pellets and sifted for million-year-old shark teeth fossils! They finished off the week with a tour at the AVS Equine Medical and Surgical Hospital, and greeted the various breeds of horses! The girls were inspired to make animal-themed crafts to remember their adventures – including horse marionettes, pipe cleaner pets, and a variety of animal masks. They also made pine cone bird feeders and an animal tracks guide to help them continue to interact with wildlife once camp is over. A full and epic week for our explorers!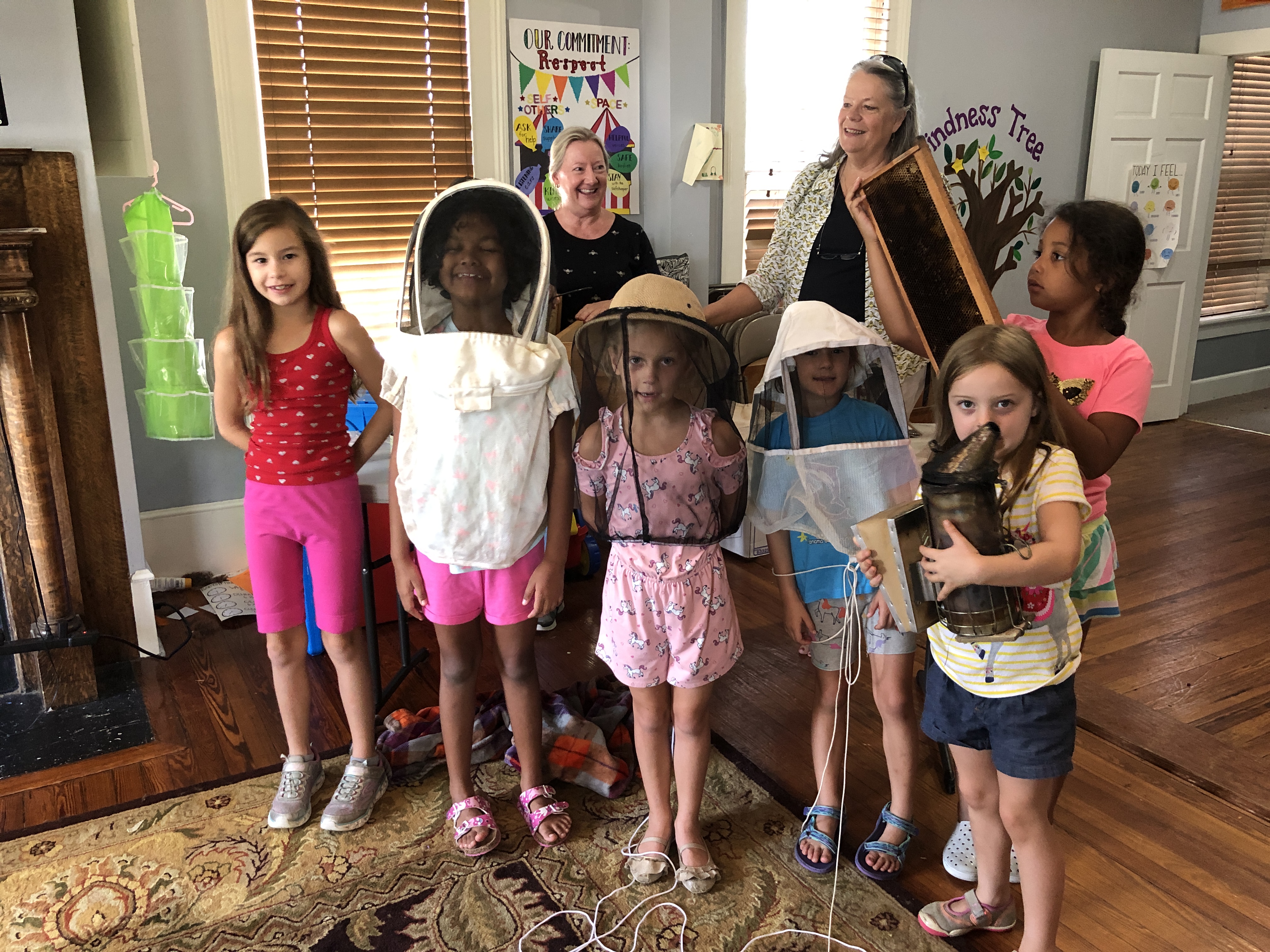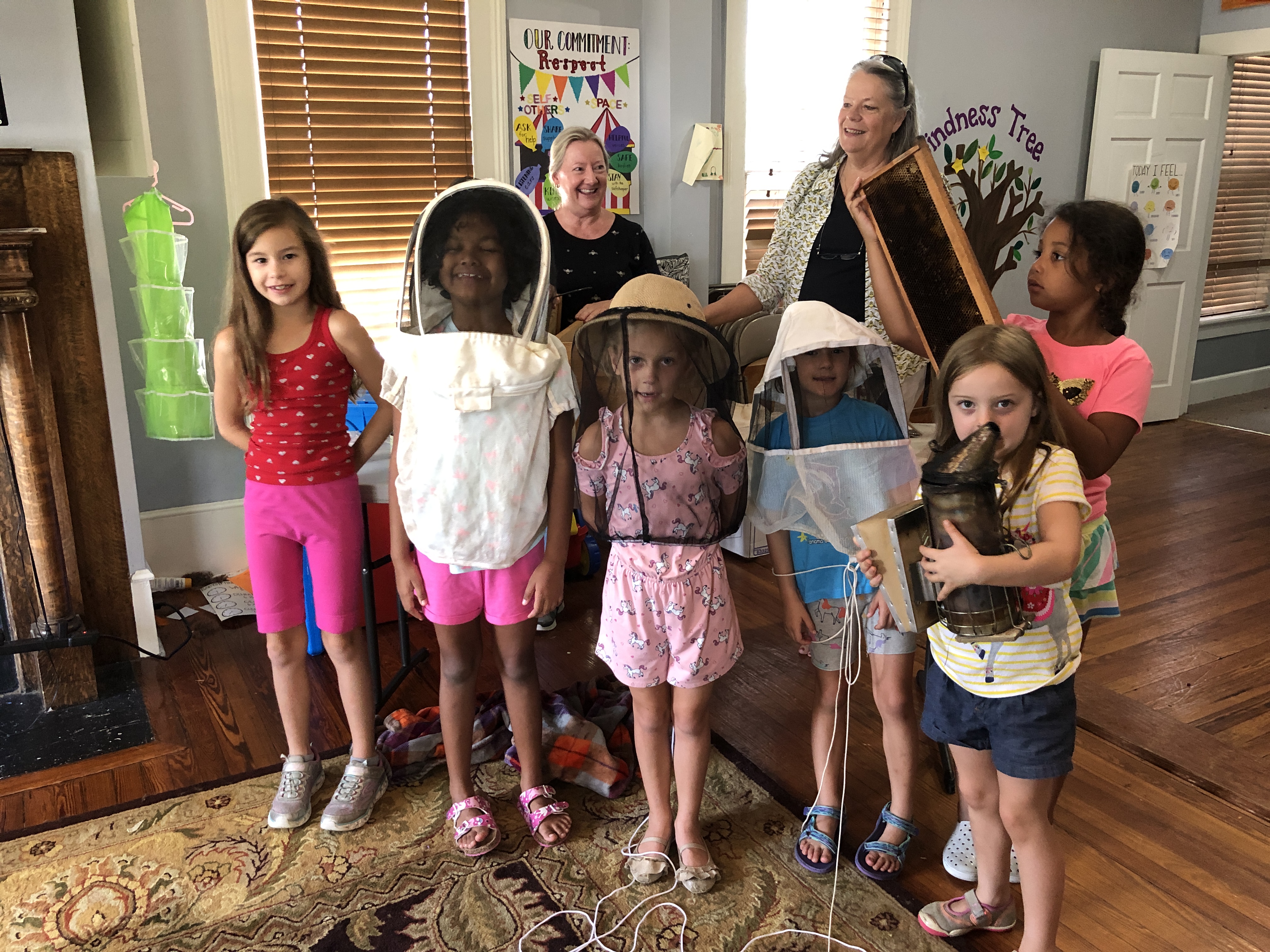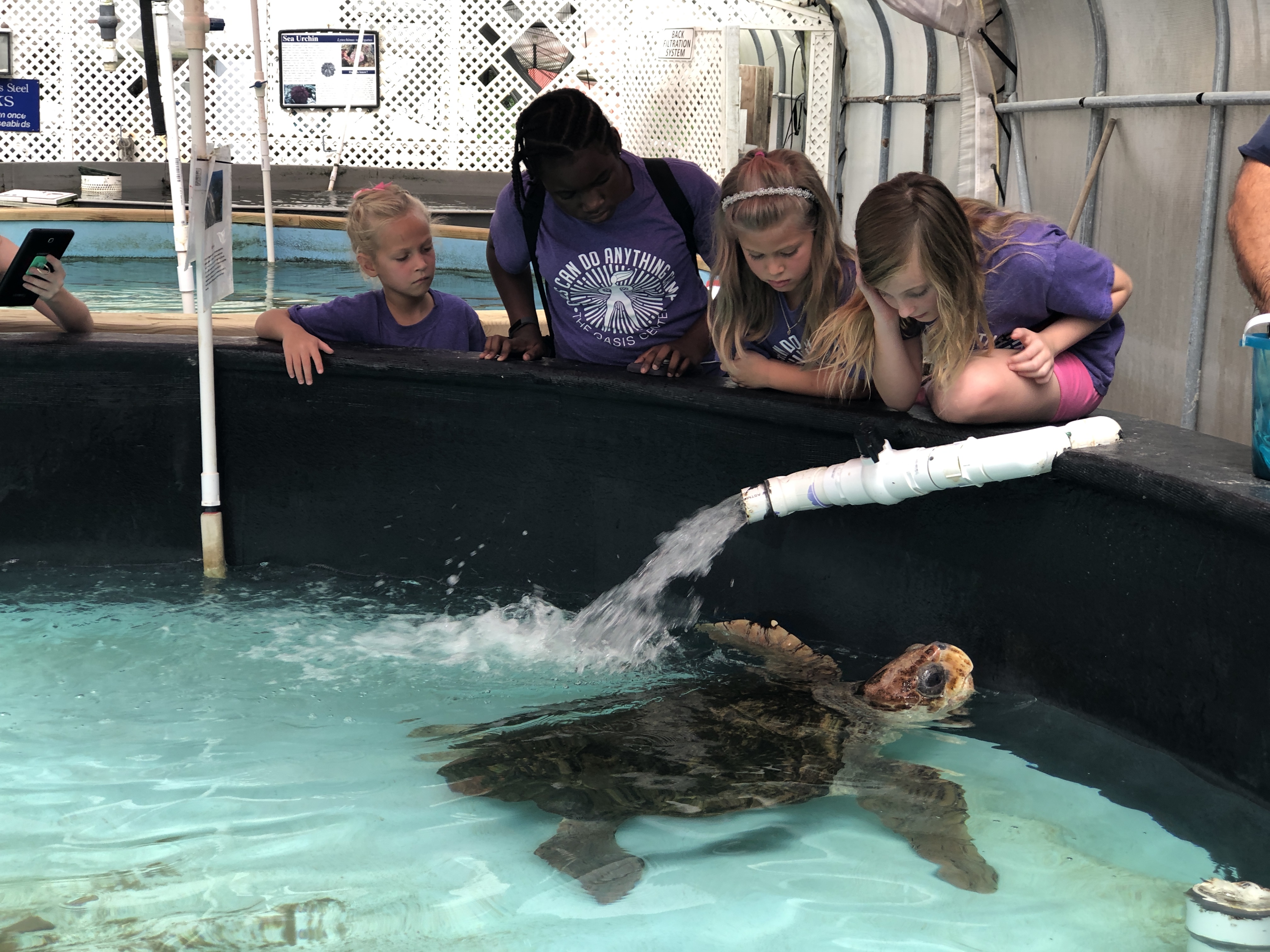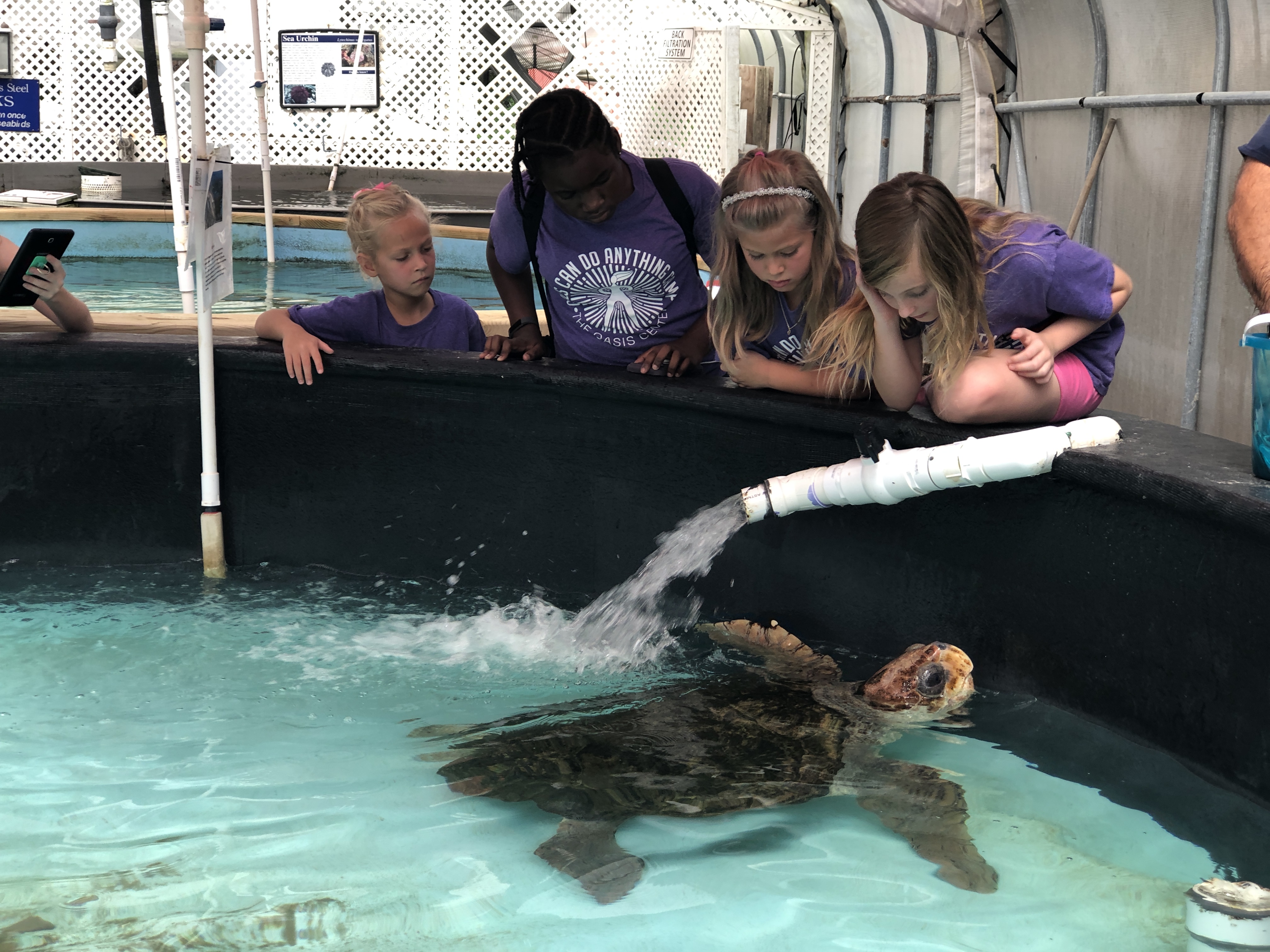 Every girl was able to adventure out of their comfort zone, making meaningful friendships and share who they are with others. Like you, we believe that when you empower a girl, you change the world. Thank you for sharing your girls with our Oasis family this summer and we look forward to seeing you again in 2020! Girls can do what? GIRLS CAN DO ANYTHING! 
SPONSORED BY: 
3710 Austin Davis Ave. Suite 100
Tallahassee, FL 32308 
850 727-4743
tiffanyhamiltonrealtor@gmail.com