Women's Circles & Support Groups
The Oasis Center champions and admires women and recognizes the resiliency and challenges of being a woman. We are proud to offer multiple women's circles to increase communication and community in Tallahassee. This year, we are a proud United Way of the Big Bend partner.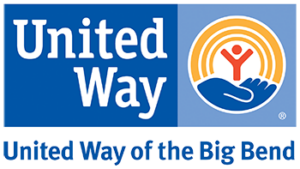 REGISTRATION IS OPEN FOR ALL GROUPS
Mothers' Support Group
Our Mothers' Support Groups provide a safe, therapeutic, and casual environment to share and learn from mothers in similar circumstances. With the guidance of a facilitator, women explore difficult times or situations while sharing joyful experiences with the support and empathy of other women. The Oasis Center provides a way for women to connect with other women who understand and to provide information and access to community resources.
Groups are held on Tuesdays and Thursdays at 6:00 p.m. at 317 E. Call St. 
If interested, please email cinthya.dominguez@theoasiscenter.net to get started.
After we let you know that registration is open, here are the next steps.
1. Fill out the initial application.
2. Open the confirmation email that will be immediately sent to you.
3. Click the link in the email to schedule your 15-minute intake appointment phone call with the intake coordinator.
4. Talk with the intake coordinator to see if the group is a good fit for you
5. Once you get a confirmation about group placement from us, please fill out registration paperwork,
If you have questions about joining one of our groups, please call 850-222-2747.