Girls Can Do Anything Summer Camp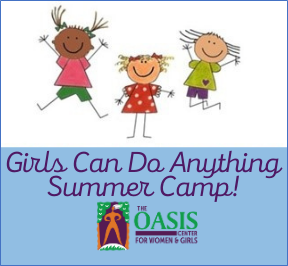 Girls Can Do Anything (GCDA) Camp 2021 is where girls make new friends, embrace differences, build self-confidence, and celebrate being a girl! Activities are age appropriate, positive, and fun. In addition to field trips and activities based on the weekly theme, girls will engage in physical activities such as yoga or swimming, eat healthy snacks, participate in a community service project, and have lots of silly camp fun. All camps include activities to promote positive relationships and communication. We have a limited number of reduced and full scholarships available.
Contact Us for additional information.
Weekly Camp Lineup
June 14-June 18: Girls and Animal Adventures!
Does your girl love animals? At our Animal Adventures camp week, she might get some puppy play therapy, visit a horse hospital, shake hands with a rare reptile, and learn how to help our native fauna thrive in the wild. Animal Adventures week is filled with interactive experiences, creative activities, and fun field trips.
June 21 – June 25: Girls to the Rescue
Does your girl want to be a doctor, nurse, or EMT? A firefighter or police officer? Does she want to rescue wild animals or save the environment? She can get a taste of these exciting professions and more at Girls Can Do Anything! Camp. Your girl will meet women who are doing these awesome jobs every day! Our Girls to the Rescue! week is filled with interactive experiences, creative activities, and fun field trips.
June 28-July2: Girls Love Science!
What kind of scientist does your girl want to be? At our Science Rocks! camp week, she might extract DNA, generate a chemical reaction, dig up a cool rock, learn about dinosaur bones, and predict the weather. The sky is not the limit, the mind is! Science Rocks week is filled with interactive experiences, creative activities, and fun field trips.
July 12 – July 16: Girls Go Green!
Is your girl worried about the environment? Interested in the health of the planet? Worried about our oceans or climate change? Campers will learn how to be good stewards of the earth and the environment. They will learn about the effects of pollution on our oceans, climate change, alternative energy, recycling and reusing, environmental stewardship, gardening, and more. They will have fun and go on exciting and interesting field trips!
July 19 – July 23: Girls on the Move!
Campers will join many of Tallahassee's women athletes in a variety of sporting events during Sports Week. They may play volleyball, skate with the Tallahassee Rollergirls, do yoga, watch horse jumping, learn about rowing, go bowling, swimming, hiking, or go on a nature hike or a run.
July 26-July 30: Girls Mean Business!
Is your girl a go-getter? A problem-solver? A great persuader? These are all entrepreneurial traits that she can use at Girls Mean Business! camp week. From marketing and budgeting to partnerships and implementation, campers learn the power of ideas and how to make them reality as they plan and launch a business together. Campers operate a pop-up business by the end of the week, the proceeds of which are donated to a local nonprofit of their choice. Your girl will feel empowered and accomplished while she earns money for a worthy cause
August 2 – August 6: Girls Heart Art!
Is your girl an artist? Musician? Free spirit? She will love to hone her creativity at our I Heart Art! camp week. Campers experience an array of artistic endeavors and build a portfolio of work that is displayed at the end of the week in our art and talent show.
*5-6-year-olds needs to have completed a year of Pre-K or Kindergarten.
General Information & Interest Form
Oasis is a place where women and girls are valued, supported, and celebrated. We see barriers to women's well-being and we work to diminish them. 
Our individual counseling, specializing in women's issues, offers mental health support on a sliding fee scale.
Girls Can Do Anything! summer camp engages girls in big visions of who they are and want to be while meeting women doing awesome things throughout the community. Discounts are available for families in need.
We take our girls empowerment programming out into the community, where girls are, providing small-group support in the K-12 setting. 
Our single moms' support group meets once a week in 8-week cohorts. There is a small fee to establish commitment. Dinner and childcare are included for the 90-minute sessions.
We award women's local contributions, honoring Trailblazers annually and telling these important stories in elementary schools.
Barriers to women's equity, safety, health, agency, and economic mobility, are also resolved by representation. So we train women to run for office through a nonpartisan, issue-neutral curriculum and event series called Women Can Run.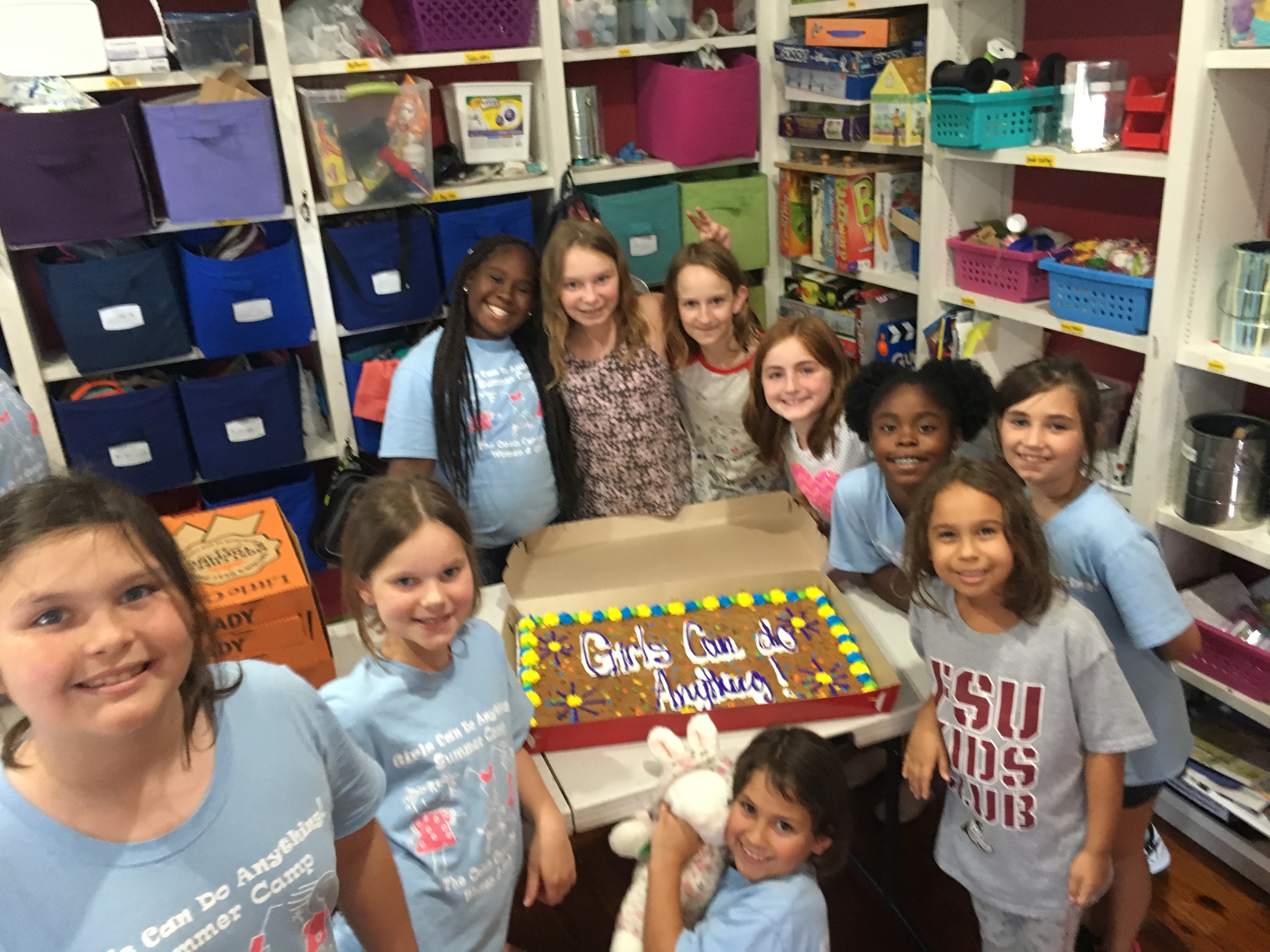 "I saw my daughter become a strong, confident young woman. Keep up the good work!"
"This is the best camp she's ever been to. It's the first time my 13 year old has wanted to get out of bed every morning."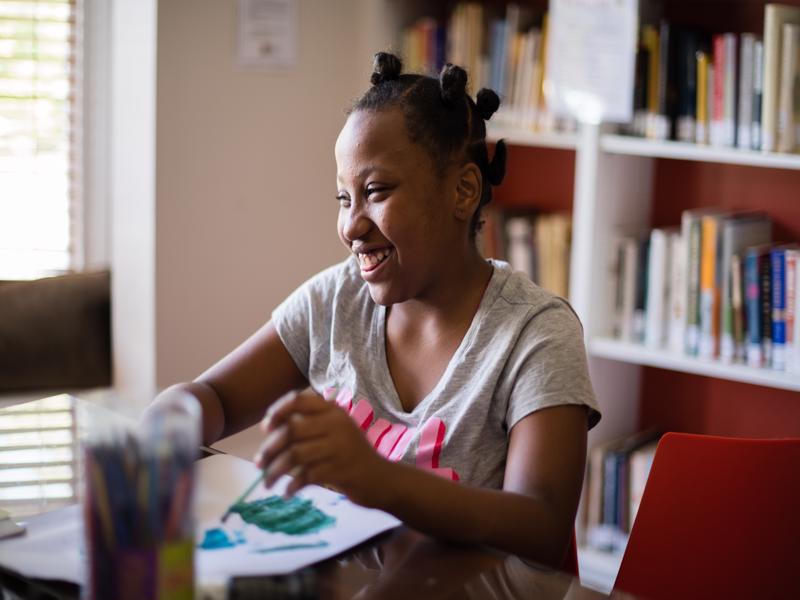 Learn More About Our Programs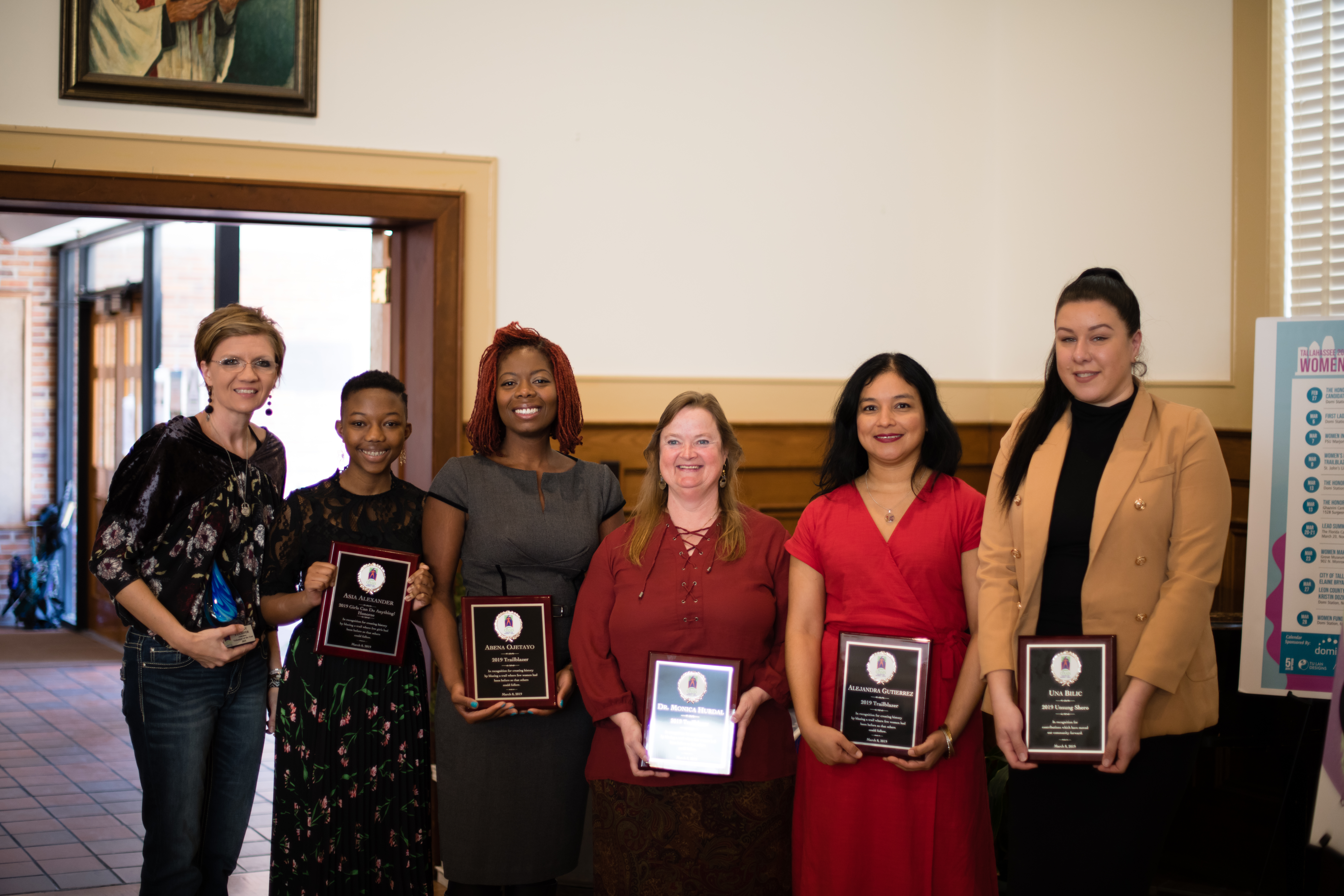 Women's Empowerment
Our programs are designed to support and empower women to lead the lives they choose. Whether addressing mental health, emotional stability, and practical needs through Individual Counseling and Single Moms Support Group, or celebrating accomplishments and encouraging leadership endeavors through The Trailblazer Project & Awards and Women Can Run, we work daily to enact our vision of women thriving at every stage of life. We are also proud to staff the Tallahassee/Leon County Commission on the Status of Women and Girls to promote systemic change for women and girls in Tallahassee.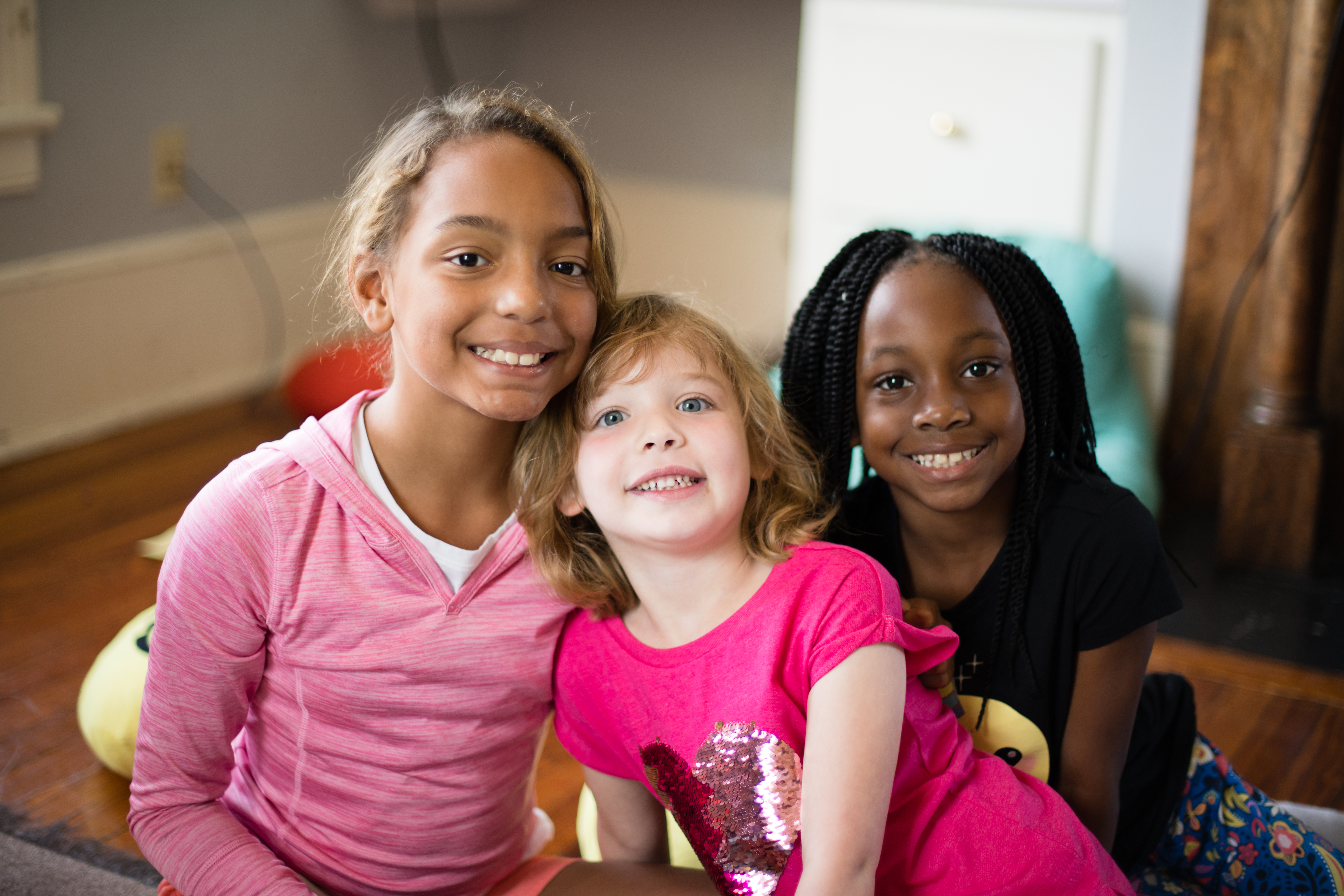 Girls Empowerment
Our Girls Empowerment programs focus on encouraging a sense of worth and confidence in girls by offering a supportive space and strategies for finding and using her voice effectively, building strong friendships and healthy coping mechanisms for stress, leading with kindness and collaborating with empathy. Girls Can Do Anything! Camp, Girls Circle, and Girls for Change are examples of these efforts. Each program page has more detail.
Learn More About Our People
Caring and committed, from board members to staff members, Oasis accepts its community mandate to support and celebrate women and girls. Our founding members believed in Tallahassee's need for Oasis enough to support the agency's launch. The Oasis Alliance sustains our mission with recurring gifts. Together, we make change by improving the lives of women and girls every day.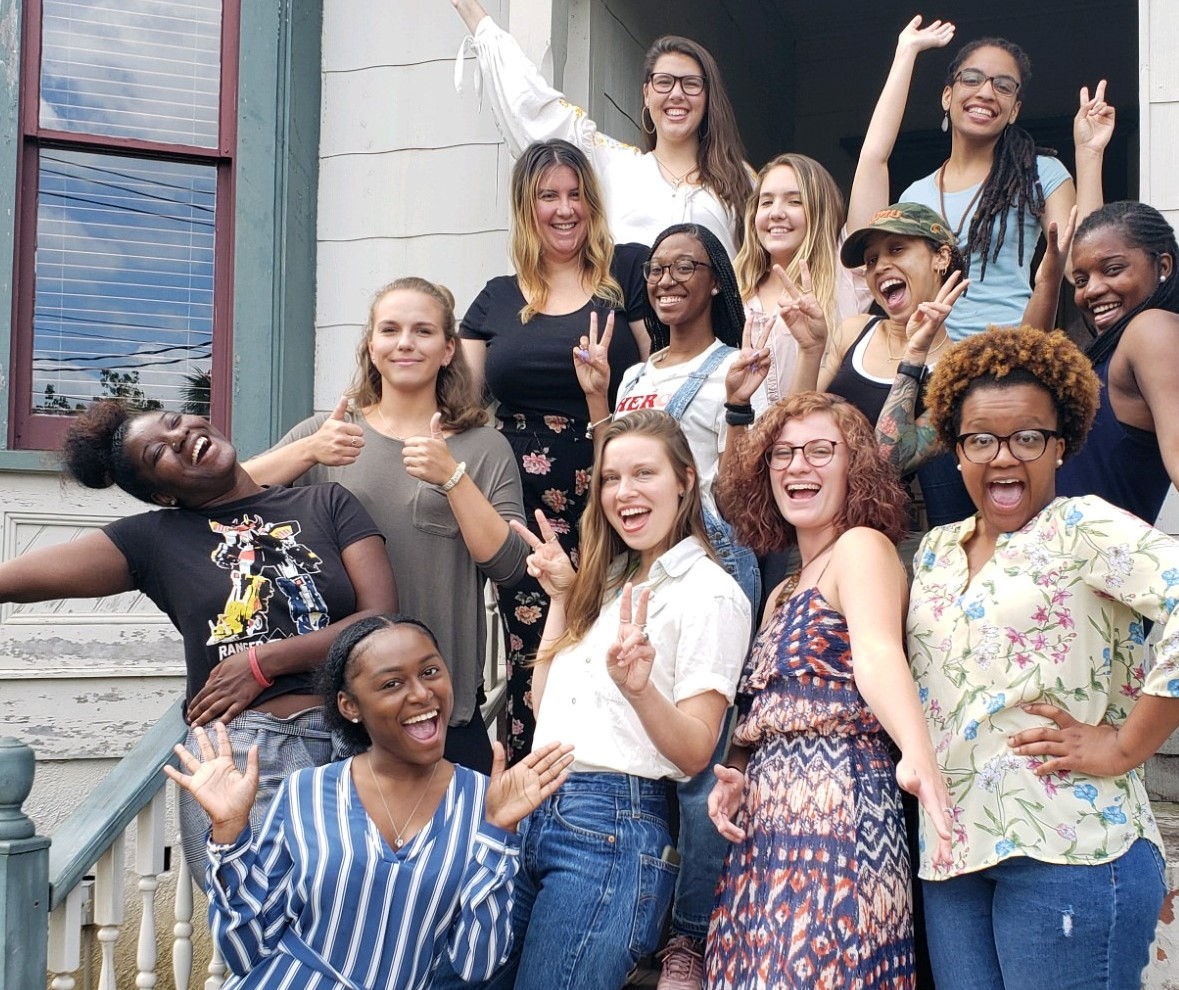 Make A Donation
You can contribute to any of The Oasis Center's programs below, using secure Paypal Donations.
Girls Can Do Anything & You Can Help!
There are many ways to support a great summer for every Oasis girl. Businesses can sponsor a camp week. Civic groups can host a snack and supplies drive. Residents can support by shopping at local business partners that are making it easy to make a difference with change!