Improving the lives of women and girls through celebration and support
Girls Can Do Anything & You Can Help!
Camp registration is full and there are many ways to support a great summer for every Oasis girl. Businesses can sponsor a camp week. Civic groups can host a snack and supplies drive. Residents can support by shopping at local business partners that are making it easy to make a difference with change!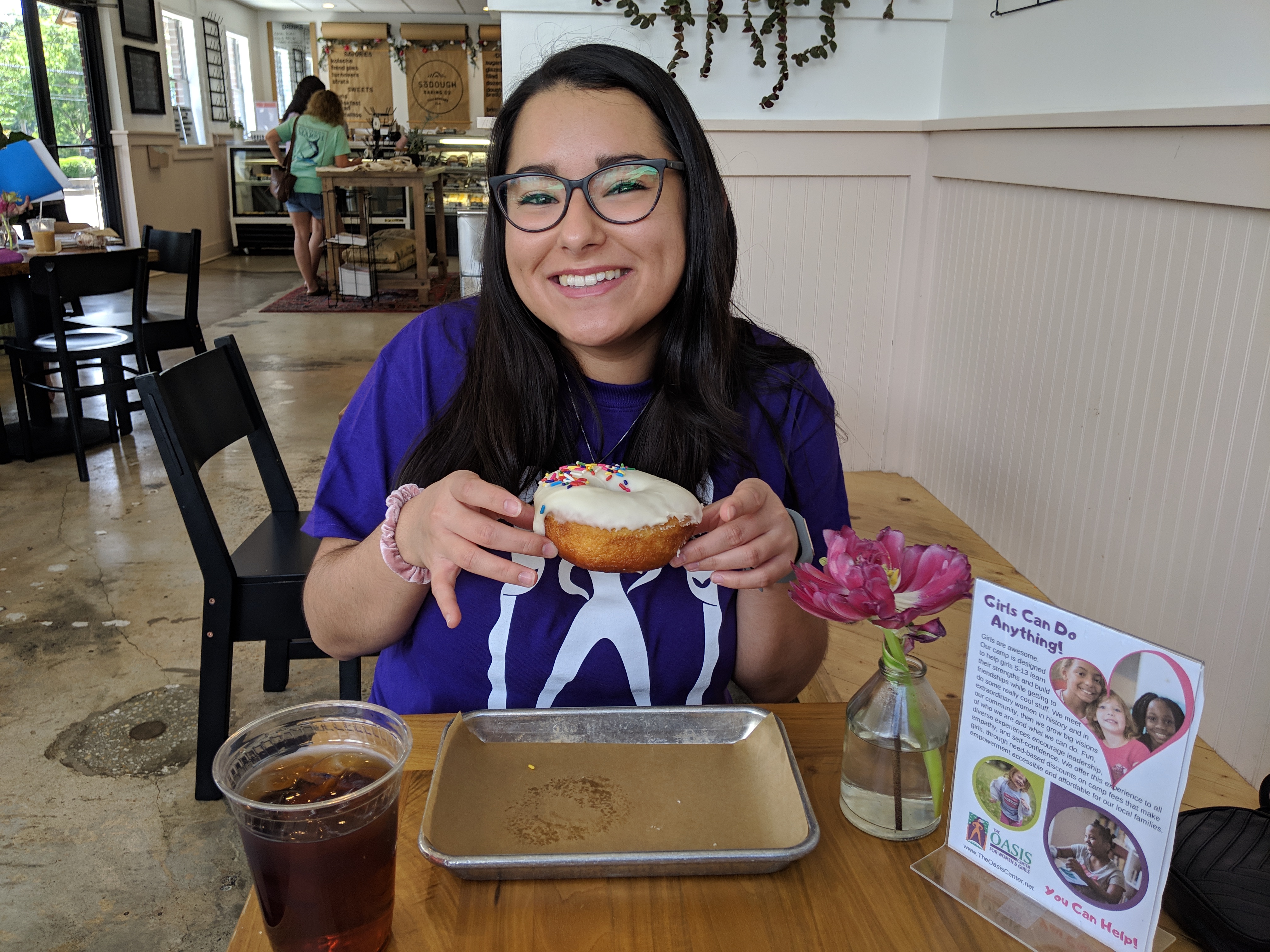 Delicious Donuts and Girl Power!
The SoDough Baking Company in Midtown is partnering with Oasis for the month of May. Visit to get your yummies and round up your purchase or donate a desired amount to the Oasis Center's Girls Can Do Anything Summer Camp. 
Feeling Lucky? Bring Your Bags for Change
Lucky's Market on Tennessee Street is donating your wooden nickels to help local nonprofits. June through August, bring your bags to shop for delicious produce, amazing deli and bakery items, and thoughtful grocery goods. You'll receive two round chips to plinko toward the Oasis Center for Women & Girls and two other great local agencies.
"This is the best camp she's ever been to. It's the first time my 13 year old has wanted to get out of bed every morning."
GCDA Camp Mom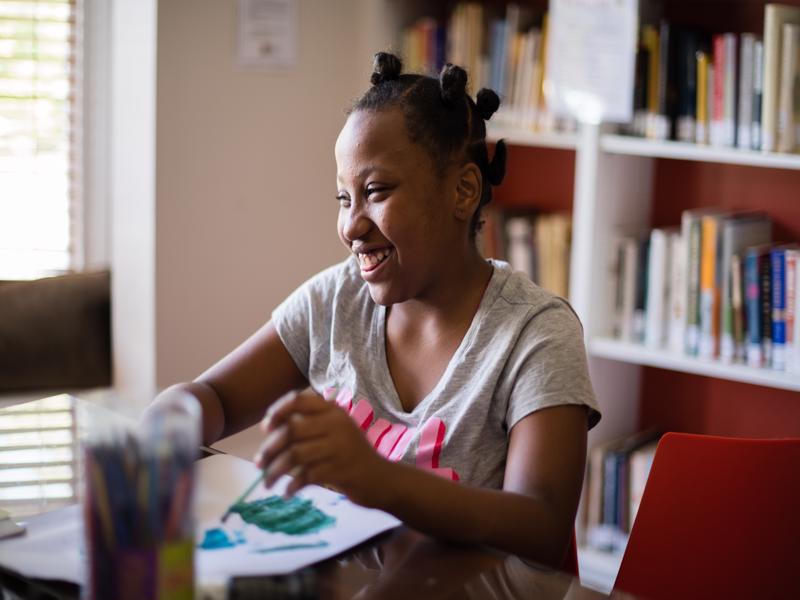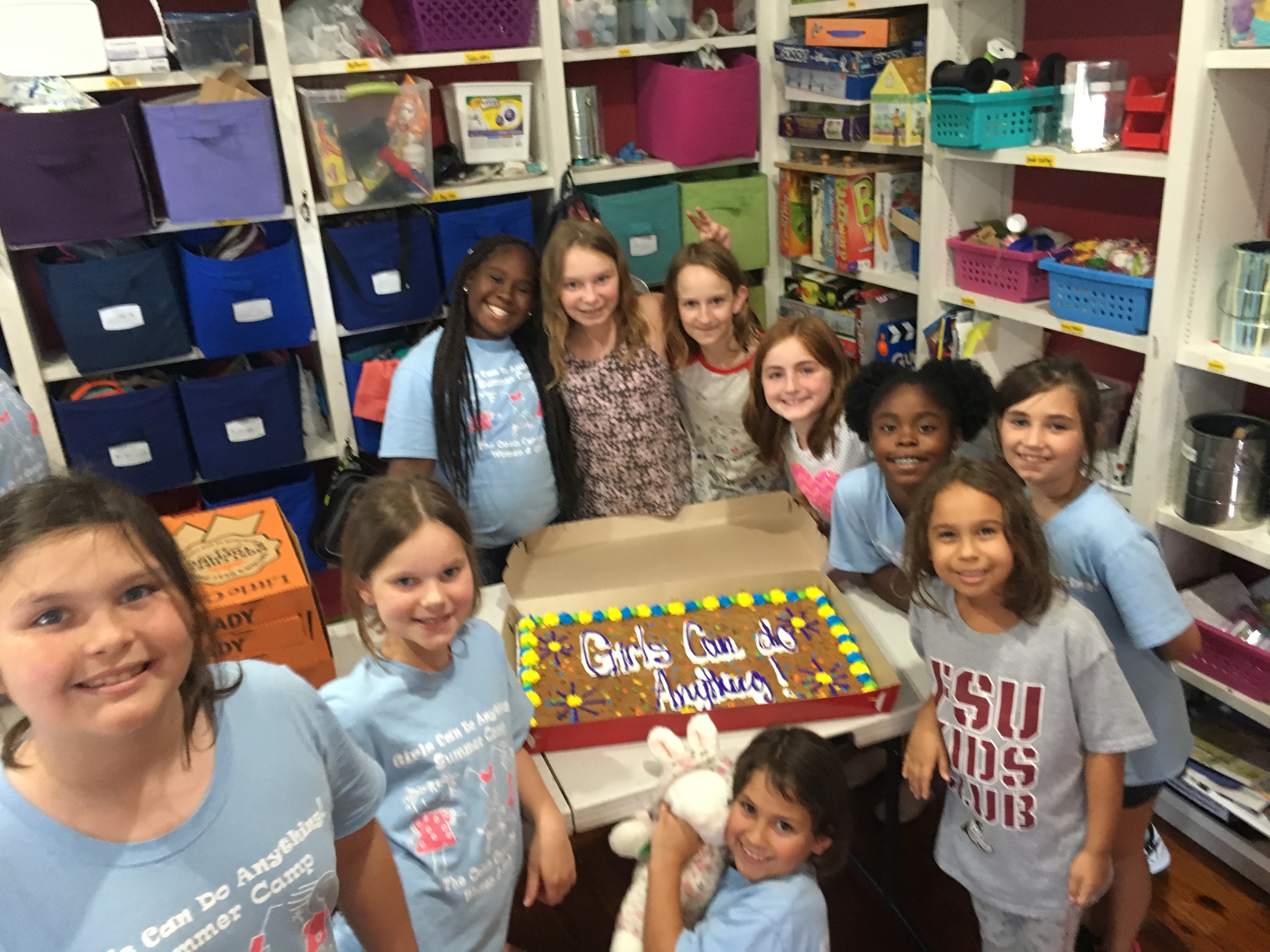 "I saw my daughter become a strong, confident young woman. Keep up the good work!"
GCDA Camp Mom
The Oasis Center is a small agency with a big mission. We rely on volunteer support to keep our center strong. You can either work directly with our participants, or with staff to support our programs and community activities.
We gladly welcome your financial support either in a one time gift, a contribution earmarked for a specific program or activity, or membership in the Oasis Alliance with an annual recurring donation.
Raise Your Voice Challenge
We help girls and women know their worth and find their voices. We advocate for each other and focus on our strengths to realize change. Together, we will be heard.
Take a look at our upcoming events.
May

2019

Mon
Tue
Wed
Thu
Fri
Sat
Sun

2

Single Mom's Support Group

•

9

Single Mom's Support Group

•

16

Single Mom's Support Group

•

23

Single Mom's Support Group

•

30

Single Mom's Support Group

•
Programs & Services
The Oasis Center for Women & Girls provides a variety of services to support women and girls of all ages and walks of life. Find out more by following these links.
We believe that women benefit, at one time or another in their lives, from having someone to talk to. Together with our counselors and facilitators you will discover and use your inherent strengths, resources, and skills to meet your personal goals.
At The Oasis Center we have programs specifically designed to empower women and girls to become leaders in the community. We believe that when when you empower women and girls, you strengthen the entire community. 
The Oasis Center is proud to staff the Tallahassee/Leon County Commission on the Status of Women and Girls to promote systemic change for women and girls in our city and county.