This week was all about animals! The girls met a variety of critters, including rats, snakes, service dogs, and horses. The girls also met many women that work in a variety of animal-related professions such as veterinarians, those who use pets to help others through animal therapy, and women working in animal conservation!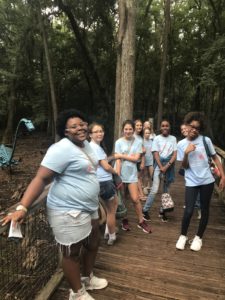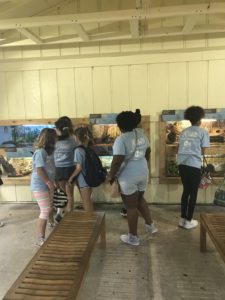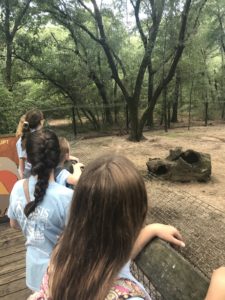 We started off the week enjoying a beautiful day at the Tallahassee Museum, where we explored the Wildlife Florida exhibit  and saw native animals living in their natural settings.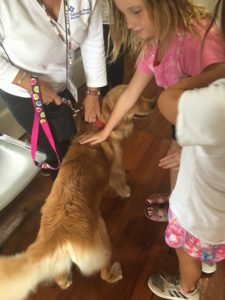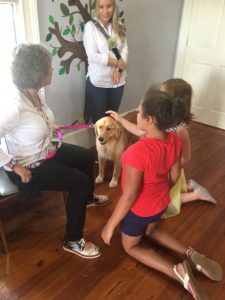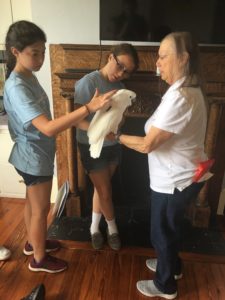 We were excited to have a visit from pet handlers from the Tallahassee Memorial Hospital Pet Therapy program, and we learned more about the therapeutic services these animals provide.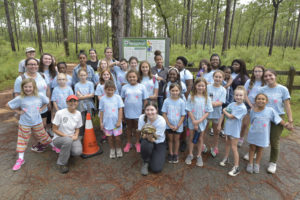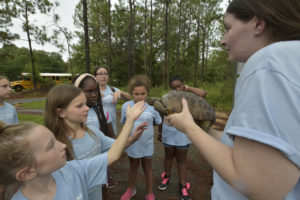 Tuesday was an action packed day, starting with a visit to Munson Sandhills, within the Apalachicola National Forest, where we learned about turtles and observed them in their natural habitat.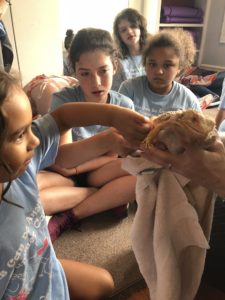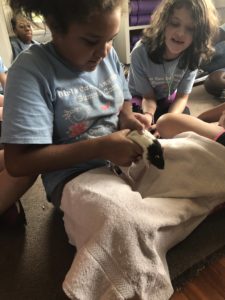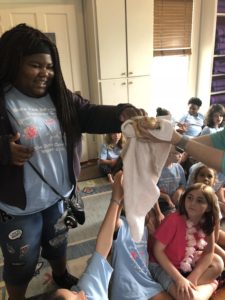 Tuesday also included a visit from Dr. Cavell from the Northwood Animal Hospital, who taught us about life as a veternarian and introduced us to uncommon pets, including a bearded dragon and two rats.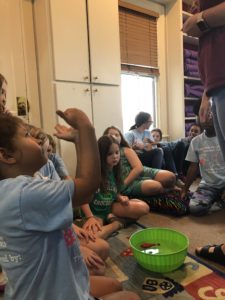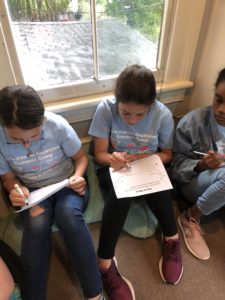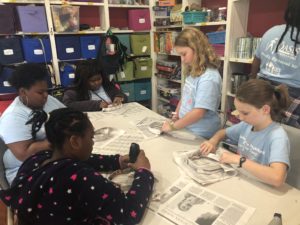 A rainy Wednesday called for indoor crafts and science experiments. We learned more about marine life, including sharks,and demonstrations on the ecology of the ocean. We also made bird nests out of newspapers for the St. Francis Wildlife Association.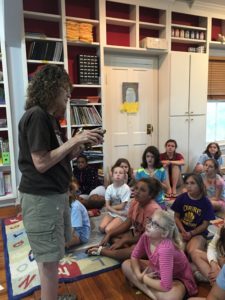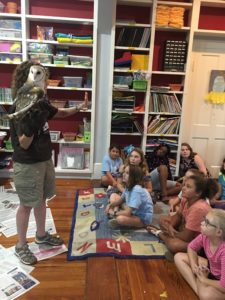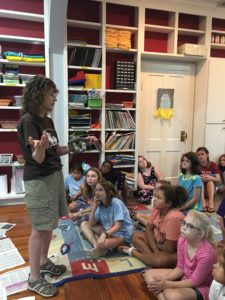 The next day included a visit from the St. Francis Wildlife Association, where we met several different animals, including snakes, owls, and turtles. They also taught us important information about what to do if we find a wild animal in need of rescue or rehabilitation.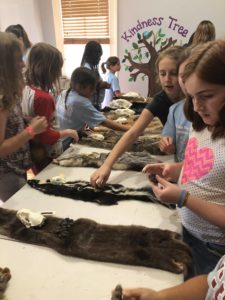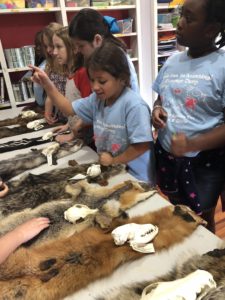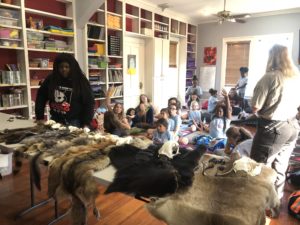 Friday morning started with a visit from a ranger from the St. Marks Wildlife Refuge who taught us about different kinds of animals based on their fur, droppings, and paws.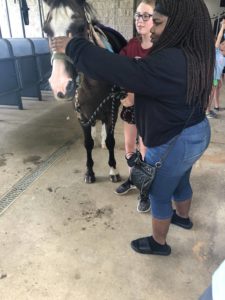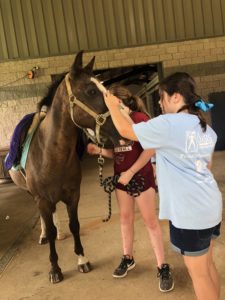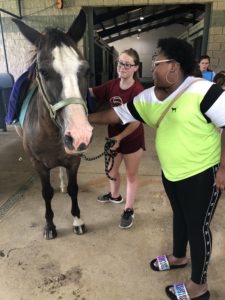 Finally, our week rounded out with an amazing trip to the AVS Equine Hospital, where we learned about veterinary services for horses, see many of their rehabilitating patients, and got to meet one of their resident blood donor horses.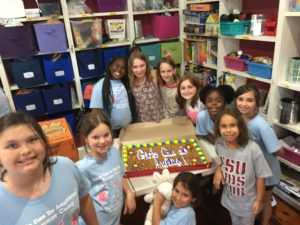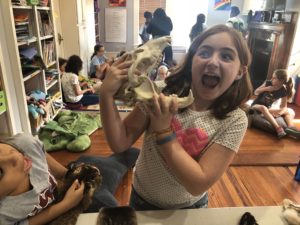 We have so much fun together that it's bittersweet to see camp end. These amazing girls are dreaming big and doing big, and we're glad to be a part of it. For "Animal Expedition" Week and every day, we're proud to shout: Girls can do ANYTHING!
Thank you to our sponsors Kia of Tallahassee and Hamilton Realty for making our camp possible!