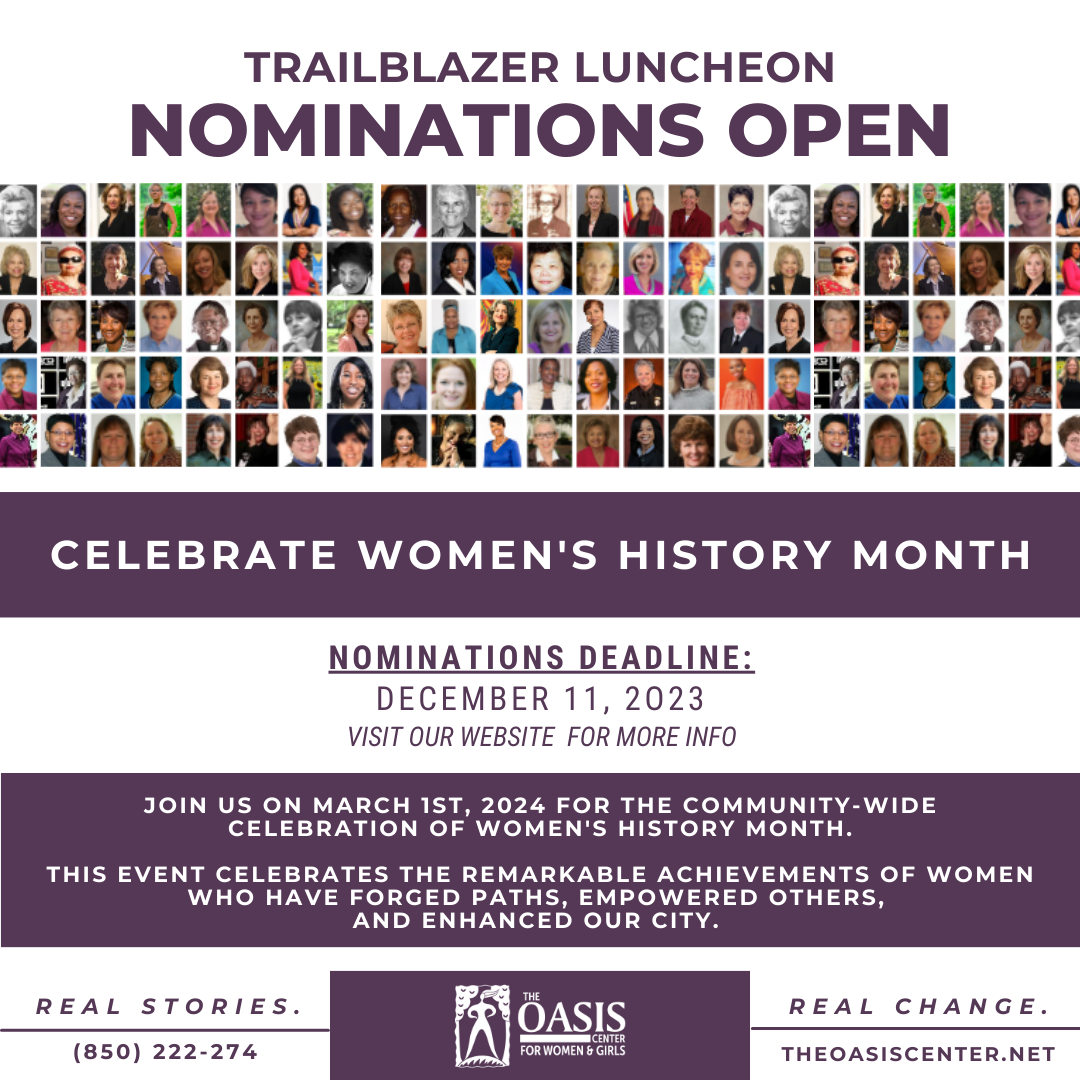 2024 Trailblazer Luncheon
Although Women's History is Everyone's History, women's contributions and accomplishments have largely been overlooked and consequently omitted from mainstream culture. This is why March is Women's History Month. It's a time dedicated to recognizing and appreciating the significant contributions of women throughout history. The Oasis Center for Women & Girls has a proud tradition of celebrating women and girls who have positively impacted our lives. We invite you to join us at the annual community-wide Women's History Month Luncheon, where we will honor and acknowledge those individuals who make a difference. 
We invite you to nominate women and girls who you believe have made a lasting difference and have genuinely made the world a better place. We seek nominations in three categories: Trailblazer, Unsung Shero, and Girls Can Do Anything.
Submit a nomination here. Deadline to Nominate: December 11, 2023
For past honorees, click here!