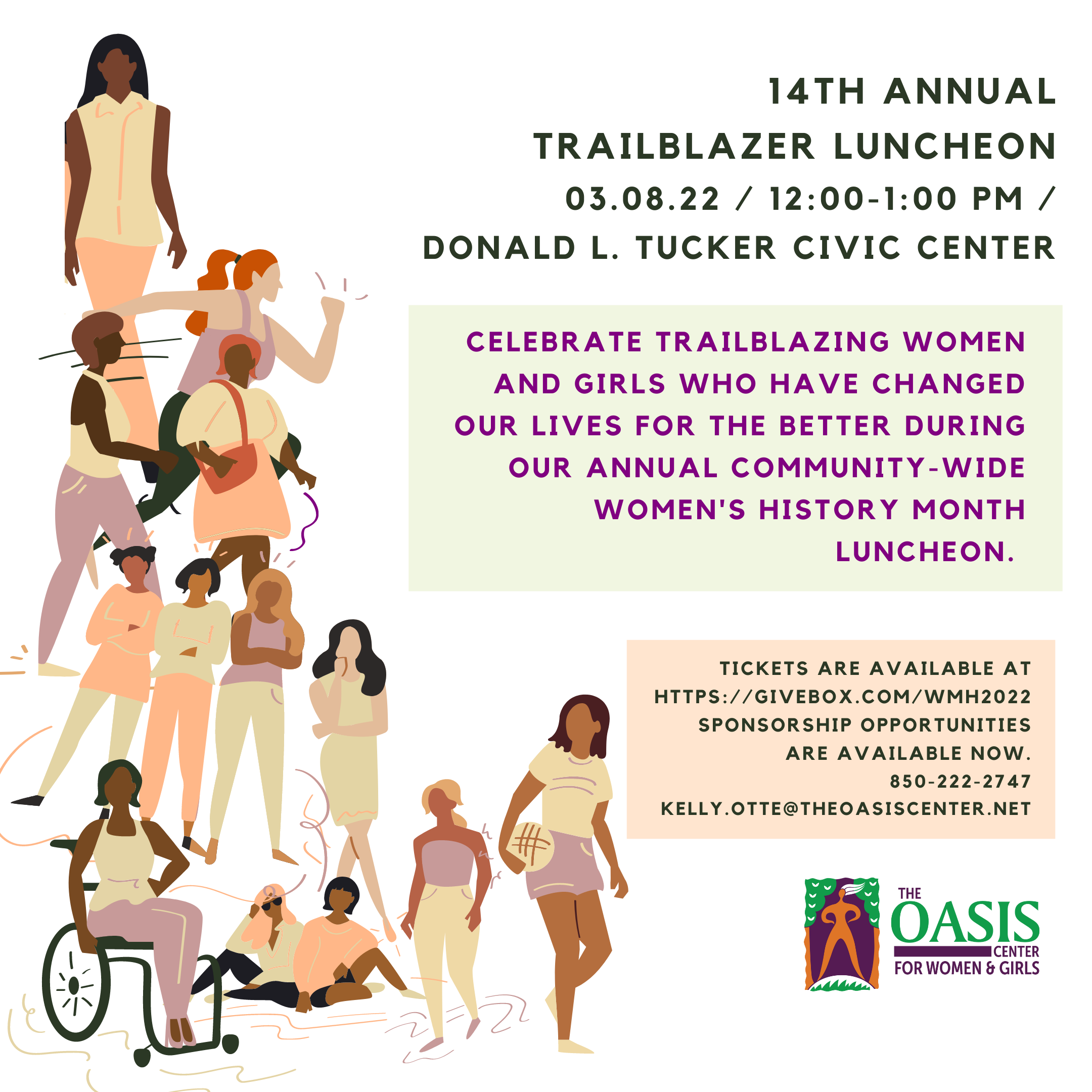 2022 Trailblazer Luncheon
Smashing barriers and shattering glass ceilings, these Trailblazers make it possible for other girls and women to leave their mark.
Celebrate trailblazing women and girls, with keynote speaker Sally Bradshaw, who have changed our lives for the better during our annual community-wide Women's History Month Luncheon on March 8th from 12-1 pm! Registration begins at 11:30.