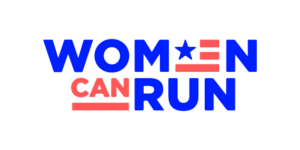 ABOUT WOMEN CAN RUN!
Women Can Run! is a non-partisan, issue-neutral project of Oasis that aims to increase the number of women running for elected leadership locally. We believe that women bring important and diverse perspectives to the table and should be adequately represented at all levels of elected leadership. This year, the Women Can Run! project will include programming for women in our community (Leon, Gadsden, Wakulla and Jefferson) who may be interested in running for office or working on political campaigns in the future.
SERVICES INCLUDE
Campaign Resource Manual: Available for free viewing and reference as part of our Women & Girls library at 317 E. Call Street. Available soon for private copy download and purchase. Let us know if you're interested in owning it! Send an email to admin@theoasiscenter.net.
Topic Workshops (even years): Small group workshops will be open to the public that will explore various topics related to choosing your office, preparing to run, fundraising, messaging, media relations, managing a campaign, the legal aspects of running for office and more. Interest form coming soon!
Local Candidate Debates (election years): The local Candidate Debates are focused on women's issues to elevate the awareness of issues important to women. All debates are free to attend.
Large-scale Events and Conferences (odd years): Interest form coming soon!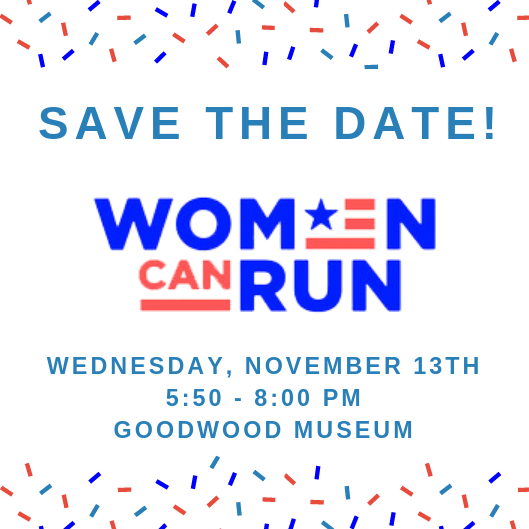 SAVE THE DATE!
Join us on Wednesday, November 13th from 5:30- 8:00 pm at Goodwood Museum to support local women running for office! There will be an exclusive meet & greet with big names in Florida politics, speaker/panel discussion, drinks, and appetizers! 
INTERESTED IN BEING A SPONSOR?
Sponsorship opportunities are available, contact Michelle Gomez at michelle.gomez@theoasiscenter.net or call 850 222 2747. 
HUGE SHOUTOUT TO OUR SPONSORS!
The 2017 conference was held in downtown Tallahassee, 1-3 Septemeber, 2017. The conference had two tracks with breakout sessions tailored to meet the individual needs of the participants:
I'm Ready to Run, Now What? for women planning to run for office in the immediate future
I'm Not Ready to Run Yet, But… for women who want to learn more about positioning themselves for public leadership in the more distant future
We had incredible speakers, interactive training, and inspiring examples of women in office coming, we can't wait to see you at the next Women Can Run! Conference! Head over to the website for more details.
.